The world will find a way to neutralize Putin if he does not cease nuclear threats - Zelenskyy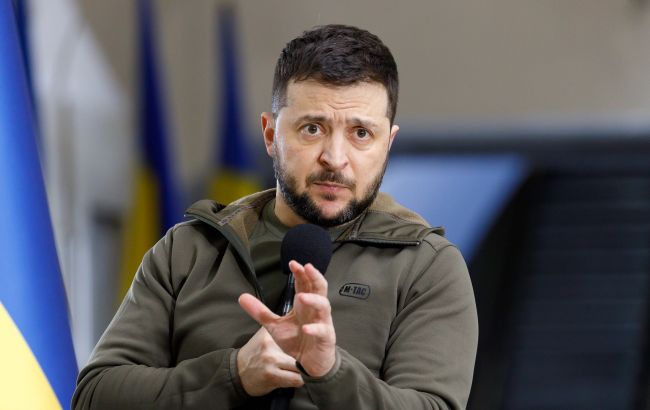 President of Ukraine Volodymyr Zelenskyy (Vitaliy Nosach, RBC-Ukraine)
The world will find a way to neutralize the Russian dictator Vladimir Putin if he does not cease his nuclear threats, said Ukrainian President Volodymyr Zelensky in an interview with the BBC.
Zelenskyy said that Putin has been dangerous for Ukraine since 2014 when he first occupied our territories. However, the dictator became even more dangerous since February 24 when he initiated a full-scale war.
"A person who openly talks about war and the destruction of Ukrainians. You can't get any more dangerous than that," said the president.
According to Zelenskyy, no one can provide a hundred percent certainty on whether Putin will use nuclear weapons or not.
"I can share my opinion. I believe he is scared for his own life. I believe that if he does not cease threatening the world with nuclear weapons, the world will find a way to neutralize him. It is very dangerous, and that's why he carefully makes these threats," he said.
The president also considers the people around the Russian dictator who raise this issue as dangerous.
In particular, it is dangerous that Putin transported the weapons in question to the territory of Belarus. However, according to him, this is a more political, media and information danger.
"I don't think he is ready to do that today because he is thinking about his own life. He loves it way too much, at least that's what it seems like to me. But I by no means want to be the guarantor for an irrational person who, in the 21st century, initiated a full-scale war against his neighboring country," said Zelenskyy.
Putin's deployment of nuclear weapons in Belarus

In late May, the defense ministers of Russia and Belarus signed a document on the deployment of Russian tactical nuclear weapons in Belarus. Moscow is set to transfer the "Iskander-M" missile complex to Minsk, which is capable of launching missiles with nuclear warheads.
Putin announced that he has already delivered the first nuclear charges to Belarus. However, Ukraine has no evidence of weapon deployment.
Response

Recently, US President Joe Biden said that the threat of dictator Vladimir Putin's use of tactical nuclear weapons is "real."
Meanwhile, the head of the Ukrainian Main Intelligence Directorate, Kyrylo Budanov, believes that Russia will not launch a nuclear strike against Ukraine despite the threats.