The New York Times recommends reading Ukrainian writer Serhiy Zhadan: What's book on a list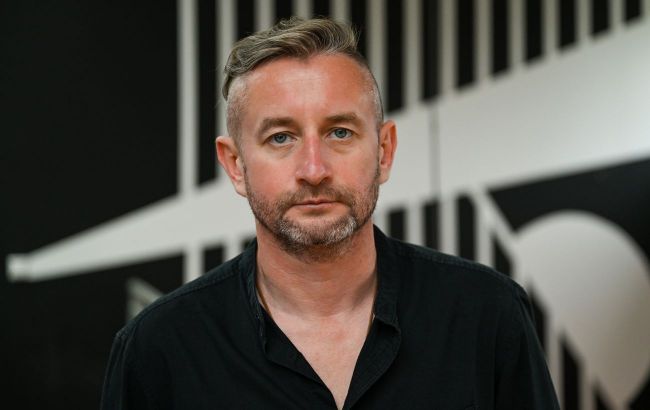 Serhiy Zhadan (Getty Images)
An authoritative American media, The New York Times, has included a book by Ukrainian writer, poet, and musician Serhiy Zhadan in its reading list. This is a collection of poetry translated into English.
Which book is recommended for reading
The list of new books recommended for reading includes Serhiy Zhadan's book How Fire Descends: New and Selected Poems. It is translated into English by Virlana Tkacz and Wanda Phipps and published by Yale University Press.
"In these poems, compiled from 2016 to 2022, the Ukrainian poet commemorates the plight of his compatriots in the face of Russian imperialism and mourns their deaths, "limited / by the silence that comes with it." the book's summary says.
The book is available in paperback and costs approximately $18 in the U.S.
It holds the first position in the recommended reading list.
Cover of How Fire Descends: New and Selected Poems (screenshot)
What other books are included in the list
The second position holds the poems of Katy Lederer, and the third position is the detective The Shining by Dorothea Lasky.
In fourth place are the poems of Stacie Cassarino, and in fifth place is A Brief History of Intelligence: Evolution, AI, and the Five Breakthroughs That Made Our Brains by Max Solomon Bennett.
In sixth place is The Dissident: Alexey Navalny: Profile of a Political Prisoner" by David Herszenhorn.
"It is a "news driven" biography of the lawyer, activist, and Putin nemesis, covering his explosive anti-corruption investigations, an assassination attempt in 2020 and more," the media states.
In seventh place is the book The Wizzard of the Kremlin by Giuliano Da Empoli, translated by Willard Wood. This is a novel about a fictional advisor to Putin who has achieved great heights as a Kremlin spin doctor.
In the last place is the book The Big Fail: What the Pandemic Revealed About Who America Protects and Who It Leaves Behind by Joe Nocera and Bethany McLean. This book analyzes the U.S. government's response to the pandemic.