The EU does not trust the Kremlin's claims on strikes by 'Ukrainian' drones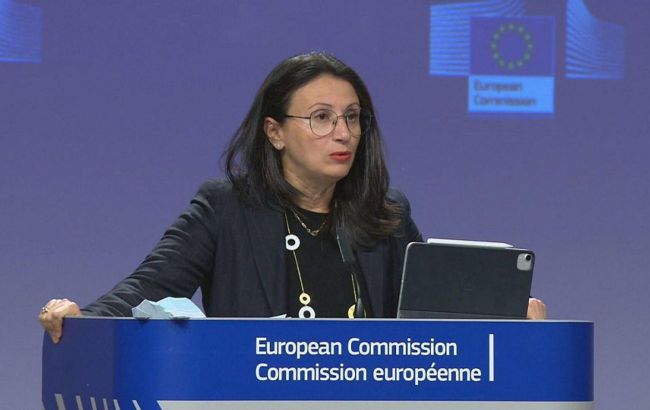 The official representative of the EU Foreign Service, Nabila Massrali (Photo: ifp.news)
The Kremlin manipulates any information during the war with Ukraine. Therefore, in Brussels, they do not trust the statements from Moscow regarding the strikes of "Ukrainian" drones, as reported by the official representative of the EU Foreign Service, Nabila Massrali, according to DW.
"We have no information about the origin (of the UAVs), circumstances, and other details. Any statements by Russia regarding this matter are met with minimal trust, as Russia actively manipulates any information," she said.
According to her, Russia should not use drone attacks as a pretext "for further escalation of its continuous illegal and barbaric attacks on Ukraine and its people."
The diplomat noted that Russia must "immediately and unconditionally" withdraw its troops, mercenaries, and military equipment from Ukraine.
Drone attacks on Moscow
As a reminder, a high-rise building in Moscow's business district, which houses three ministries of the Russian government, was hit by a drone for the second time in three days on August 1. Russia called it a "terrorist attack" by Ukraine.
The affected building, known as "IQ Quarter," houses the Ministry of Economic Development, Digital Technologies, and Industry and Trade. The strike destroyed part of its glass facade.
Moscow has experienced several drone attacks since early May when two drones fired on the roof of the Kremlin complex.
While these incidents have not resulted in casualties or severe damage, they have caused overall concern. They are inconsistent with the Kremlin's statements about the Russian "special military operation" going according to plan.
"Indeed, there is a threat, it is evident, but measures are being taken," Kremlin spokesperson Dmitry Peskov told reporters, refusing further comments.
Ukraine did not take responsibility for the strikes.
There are indications that the incidents are causing concern among Russian businesses. After the first drone hit "Moscow-City" on Sunday, the technology company "Yandex" sent a reminder to its employees, asking them not to be in the office at night and urging them to "be cautious."