The cost of higher education in Ukraine is growing rapidly: prices in 2023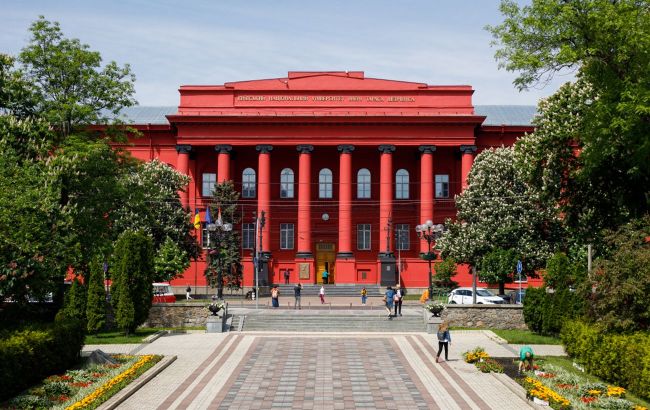 How much does education cost in Ukraine (Photo: RBC-Ukraine, Vitalii Nosach)
Education is another sphere significantly affected by the full-scale war. Schoolchildren and students have been learning remotely for almost one and a half years, which has resulted in a decline in the quality of education. At the same time, economic instability has influenced the cost of contract-based education in different universities.
How prices changed in a year
According to the State Statistics Service, the cost of higher education in Ukraine increased by 7.2% in 2022.
For example, if an annual contract at a higher educational institution used to cost 25,000 hryvnias, it has become more expensive, reaching 26,800 UAH.
However, these indicators vary from one educational institution to another, so they are inaccurate for everyone. Analysts claim that, on average, the increase ranged from 10% to 20%.
How much does education cost under a contract now?
Let's analyze the most common specialties in the most famous Ukrainian universities.
Taras Shevchenko National University of Kyiv
The prices for philological specialties vary from 39,900 to 52,100 UAH per academic year. An in-depth study of the Ukrainian language and literature is the most affordable. The economic field costs 42,000 to 70,000 UAH; marketing - 50,000 UAH; law - 62,000 UAH. Computer science fluctuates between 30,000-40,000 UAH.
Ivan Franko National University of Lviv
Studying at the Faculty of Economics will cost a student 30,180 UAH and 34,485 UAH for international economics. Computer technologies can be studied for at least 28,607 UAH annually; the maximum is 46,289 UAH. The prices for philology range from 36,336 to 42,587 UAH per year. The law specialty is the most expensive in this university - 46,289 UAH.
V. N. Karazin Kharkiv National University
In this university, the prices are noticeably lower than in the previous ones. For example, the "contract" for philology starts from 20,740 UAH to 25,550 UAH. Economic specialties also cost 25,550 UAH regardless of the direction. By the way, the same prices apply to law and marketing.
National University of Kyiv-Mohyla Academy
At "NaUKMA," a year of studying at the Faculty of Law costs 85,000 UAH. The minimum price for "Information Technology" specialties is 70,000 UAH, and the maximum is 100,000 annually. Philological sciences start from 47,000 and reach 63,000 UAH per year.
National Technical University of Ukraine "Igor Sikorsky Kyiv Polytechnic Institute"
Studying philology will cost 43,900 UAH per year. The economic specialties and marketing "cost" 39,900 UAH. Studying at the Faculty of Law costs 44,900 UAH per academic year. Information technology stays within 39,000-44,000 UAH.