Center of occupied Sevastopol was cut off of electricity on August 11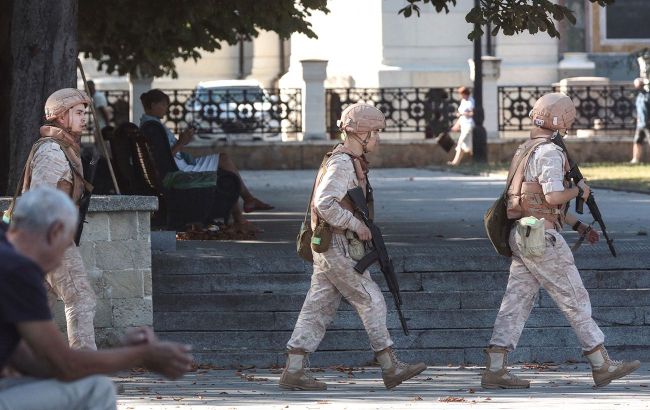 The center of occupied Sevastopol was left without electricity on August 11 (Photo: Getty Images)
The center of temporarily occupied Sevastopol (Crimea) was left without electricity on Friday, August 11, according to the Telegram channel "Crimean Wind."
"The center of Sevastopol suddenly lost electricity. What happened?" the message reads.
Explosions at the training ground in Staryi Krym
The Telegram channel also reports a powerful explosion at the training ground in Staryi Krym.
"It could be heard even in Feodosia," witnesses claim.
According to local sources, explosions at the training ground are said to be "scheduled." For instance, in the Lenin district, the village Semisotka from 10:00 to 18:00; in the Simferopol district, the village Ukrayinka from 10:00 to 14:00, as well as in the town of Zhovtneve from 13:00 to 15:00, and in the city of Stary Krym from 11:00 to 13:00, purportedly "ammunition disposal will take place."
Explosions in Crimea
In the temporarily annexed Crimea by Russia, explosions occur practically every day. Just yesterday, on August 10, explosions were heard in the Dzhankoy district of Crimea. Additionally, Russia claimed a supposed drone "attack" on Crimea and Moscow on the same day. Allegedly, the drones were successfully "suppressed" and "neutralized."