Thank you for moving forward: Zelenskyy reacts to Ukrainian military successes on left bank of Kherson region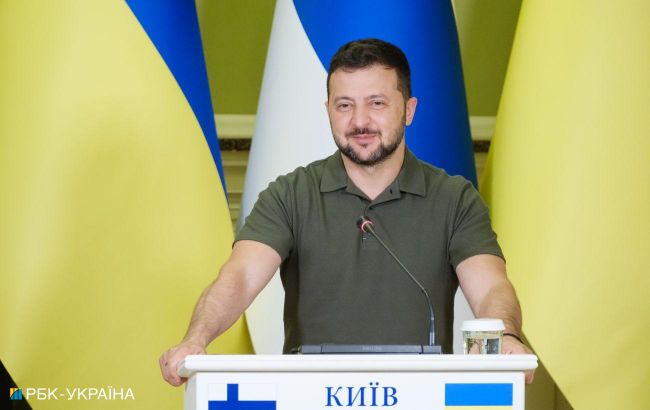 President of Ukraine Volodymyr Zelenskyy (Vitalii Nosach, RBC-Ukraine)
President of Ukraine Volodymyr Zelenskyy praised the successes of the Ukrainian Armed Forces on the left bank of the Kherson region, according to his statement.
"The left bank of Kherson region. Our warriors. Thank you for your strength, for moving forward! Glory to everyone who returns freedom and justice to Ukraine!" he said.
UAF successes on the left bank of the Kherson region
On November 17, the Ukrainian military announced a series of successful actions on the left bank of the Dnipro River in the Kherson region, which has been under Russian occupation since February 2022. As a result, the Ukrainian forces were able to gain a foothold on several bridgeheads. The General Staff later noted that one of the main objectives of these operations was to push Russian occupiers further away from the right bank of the Dnipro to protect civilians from constant enemy shelling.
Intelligence reports that the positioning of the UAF on the left bank of the Kherson region may force Russian occupiers in that direction to try certain regrouping. On November 13, the Russian Ministry of Defense had already announced troop movements in the Kherson region.
Shelling of Kherson and the region
The situation with shelling in Kherson and the surrounding area has been quite complex in recent months. Despite a decrease in the number of attacks due to weather conditions, the strikes have become more concentrated. In the last 24 hours alone, six people died, and ten were injured in Kherson. The issue of shelling in Kherson has become so critical that specific decisions were recently made at the headquarters meeting led by President Volodymyr Zelenskyy on the protection of Kherson.