Terrorist attack in Somalia - Dozens wounded, killed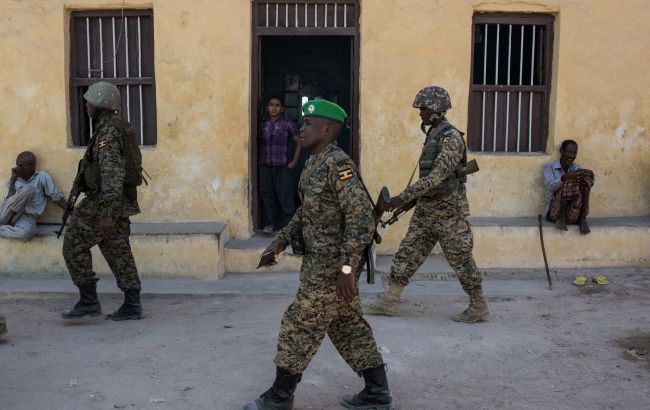 In Somalia, a terrorist attack occurred, resulting in the death of 18 people (photo: GettyImages)
On September 22, the Somali Army attacked three bases of the Islamist group "Al-Shabaab." The following day, a terrorist attack occurred at a checkpoint in the city of Beledweyne in the central part of the country, claiming the lives of 18 people and injuring 40 others, according to Anadolu Agency and The Guardian.
The terrorist attack was carried out using a truck filled with explosives. The explosion destroyed nearby buildings and killed at least 18 people, with 40 others wounded.
"Twenty of the wounded were taken to Beledweyne hospital, while another 20 are in critical condition," said Hirshabelle State Minister of Interior Affairs Abdurahman Dahir Gure.
Police officer Ahmed Aden mentioned that among the casualties were five police officers who fired at the truck in an attempt to stop it from ramming into the checkpoint.
The checkpoint is located in the Hirran region, where clashes between the Somali army and terrorists from the "Al-Shabaab" group occurred the previous day. During that operation, three bases were destroyed, and 27 militants were eliminated. The operation took place in the villages of Balal-Dhir, El-Gambar, and Mililiko, which are located in the Central Galmudug state.
"Al-Shabaab" has not claimed responsibility for the terrorist attack yet, but reports suggest that such attacks are in line with their tactics.
The situation in Somalia
The "Al-Shabaab" militants have been fighting against the government in Somalia for over 10 years. For example, on June 5, the Ugandan government reported the deaths of 54 of its peacekeepers in Somalia due to an attack by "Al-Shabaab" militants on an African Union (AU) base.
Earlier, Joe Biden deployed a contingent of American military personnel to Somalia to combat terrorists.