Temporary delay, not refusal: Ukraine's MFA on Zelenskyy's visit to Israel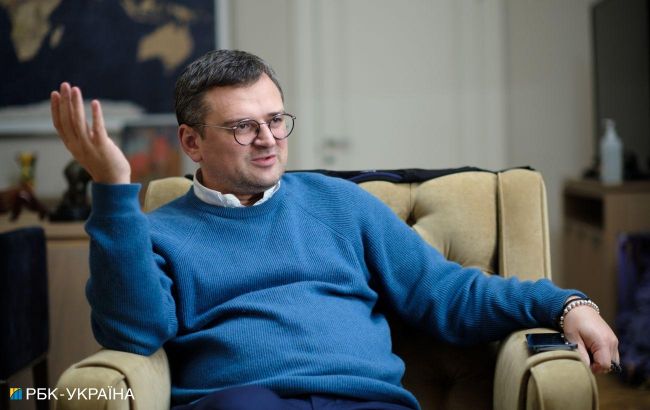 Minister of Foreign Affairs of Ukraine, Dmytro Kuleba (Photo: Vitalii Nosach, RBC-Ukraine)
Ukraine's President Volodymyr Zelenskyy was not denied a visit to Israel. He was advised that he would have to wait for such a trip, according to Ukraine's Minister of Foreign Affairs, Dmytro Kuleba.
"We do not feel rejected. We discussed a visit with them immediately after the HAMAS attack, and they told us that we would have to wait. At that time, Tel Aviv did not host any foreign leaders. Now, the situation has changed," Kuleba said.
He also added that the visit would likely take place after agreeing on the timing.
Background
On October 7, HAMAS militants invaded Israeli territory, killing and kidnapping both military personnel and civilians.
Subsequently, there were reports in the media about Ukrainian President Volodymyr Zelenskyy's potential visit to Israel.
Following these reports, some journalists wrote about the alleged refusal of the Ukrainian leader's visit, claiming it was inappropriate.