Tarot Horoscope for week: Who will hit jackpot?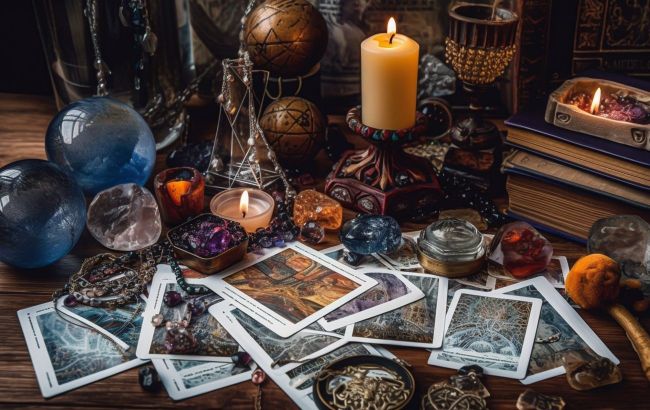 Tarot cards promise gifts and adventures (Photo: freepik.com)
Horoscope by Tarot cards from October 30 to November 5, 2023, promises some representatives of the Zodiac signs gifts from fate, success will smile at them. However, not everyone will be lucky.
RBC-Ukraine says that the new week will bring something to each Zodiac sign, according to Astrotalk.
Aries
Some events will shake the ground from under your feet. You will be frightened and confused but try to pull yourself together. Everything is not as wrong as it seems. Don't give up after a failure; shake off the dust and move forward.
Taurus
You will be bathing in love. The new week will allow you to improve your relationship with your significant other. Allow yourself to dive headfirst into romantic adventures surrender to passion.
Gemini
You should not lose confidence in your talents. Significant victories await you; you will succeed in all your endeavors. Obstacles should not scare you; they will only make you stronger.
Cancer
You will enjoy positive energy. Uncover new facets, try something interesting. You have every chance to implement a grand project; Dare!
Leo
Great joy awaits you; the week will bring only positivity and happiness. You will be in the spotlight and can show yourself in the best light. Move towards the summit; success is guaranteed.
Virgo
You need to step out of your comfort zone. Don't sit at home; communicate with people and share your ideas. If you need advice, ask for it; you will not be denied support.
Libra
Justice will prevail; you will be able to prove your righteousness. No one can tarnish your reputation or take credit for your achievements. Dare to have a serious conversation and put wrongdoers in their place.
Scorpio
Success will not be on your side. This week, you should step back from what is happening and spend some time alone. Do not be afraid to look like a weak person; you just need to rethink a lot.
Sagittarius
A period of total luck will begin in your life. Success will finally smile at you; boldly grab the tail of the bird of happiness. Take risks and dare to have adventures; everything will work out for you.
Capricorn
You should give up harmful habits that ruin your life. It's time to get rid of everything that drags you down. Show willpower and take responsibility for your own life.
Aquarius
Your cherished dream will come true. Listen to your intuition and act as you wish, not as others want. Only in this way will you realize what you have been thinking about for so long.
Pisces
The new week will be interesting. You will be able to uncover someone's secret and find answers to many questions. Learn to look deep and analyze everything you hear.
Earlier, it became known which Zodiac signs would catch the boomerang of fate.
RBC-Ukraine also told which three Zodiac signs will experience a hurricane of love.