Tarot Horoscope for week: Which zodiac signs will have great luck?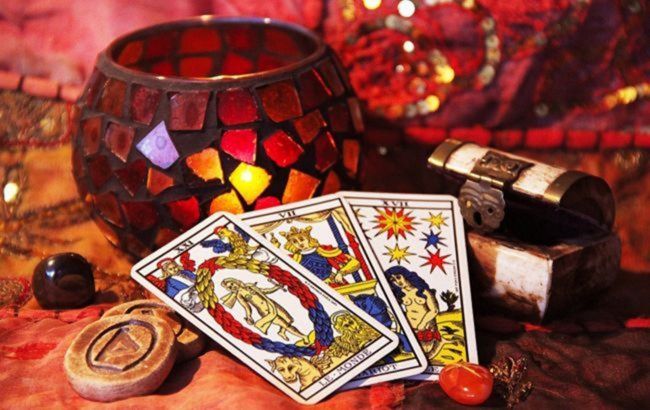 Tarot card horoscope for the week (Photo: pixabay.com)
Horoscope by Tarot cards from November 20 to 26 promises great success to representatives of some Zodiac signs. Some will manage to get rid of problems, while others will be lucky in love, according to Your Tango.
Aries
The new week will bring a difficult choice. You may realize that you are dissatisfied with the results of your work. At the same time, you will have to decide what to do next. If there is too little praise coming your way, you may experience the "impostor syndrome," which will prevent you from adequately evaluating your entire path.
Don't beat yourself up. Try to pay more attention to communication with people. Talk to those around you, and then you will understand that your salvation is teamwork.
Taurus
In the coming days, you may find yourself alone. And it shouldn't sadden you. Use the moment, try to enjoy your leisure, and set new goals.
You shouldn't give in to despair and boredom. You may want to bring someone back into your life. However, think about whether you need it right now.
Gemini
The new week will bring you incredible luck. You will be very happy if you dare to start a new life. Be grateful for everything that happens to you.
Dream big, and don't limit yourself. You have the opportunity to bring all your plans to life. Don't forget about love and confidently move forward.
Cancer
You will be pleasantly surprised. The new week will bring only joy, and you will skillfully smooth out all the sharp corners and realize that there is genuinely a good person next to you. They will melt your heart and help you cope with everything.
You will probably have to play the role of a mentor someday. Give wise advice, and don't waste time; support those who need it. You will be amazed when you realize how precious your experience is.
Leo
You will have to work hard and make maximum effort. And if you succeed and don't give up, an incredible result awaits you. Hard work will pay off, and success awaits you.
However, don't think that you can hit the jackpot. This week, you must choose a different direction, forget about money, and think about something more valuable than banknotes. It won't be easy to switch from financial matters to something else; be prepared.
Virgo
You will be able to control not only your life but also, at some point, you will get the reins of leadership and the opportunity to become a leader at work and home. Approach this responsibly; don't rush with decisions.
Don't forget to listen to your heart. Love will help you avoid mistakes. Be a "boss" and remember how important it is to value the feelings of others.
Libra
The new week will offer you a rare chance. You can show all your talents and impress everyone around you. Don't be afraid to act as you want. At the end of the journey, you will not regret choosing between what you want and what others demand.
An atmosphere of celebration will reign around you. Don't be afraid of this feeling. Enjoy life if you want to. If you want to close up, then close up.
Scorpio
A surprise awaits you, but it may turn out to be unpleasant. You will most likely have to correct other people's mistakes and take responsibility for actions you are not involved in.
Make every effort, and then allow yourself to relax. Don't let people take advantage of you and cross the line. Don't lose vigilance even when you relax.
Sagittarius
You are the luckiest of the week. There will be so many joyful events that you may be bewildered. However, don't worry; spend your time enjoying happiness.
It's time to escape the "burrow" where you hid from the outside world. Go out and talk to people. You may feel ready for a grand leap at some point, but it's not worth rushing; live in the moment.
Capricorn
You may encounter ghosts of the past. You may realize that you are dissatisfied with your actions and decisions. However, there is no need to scold yourself. You cannot change what has already happened.
Try to find a balance and not disturb your inner harmony with negativity. Conclude and don't dwell on the bad. This week will not bring you new shocks, so there is no need to spoil your life with thoughts of something sad.
Aquarius
A huge joy will burst into your life. Positivity will cover you completely, and success awaits you personally. Nothing will spoil your mood; the week will be truly fabulous.
Engage in creativity, and spend time with your friends. Don't react to those who try to "load" you with their problems. Think only about yourself.
Pisces
The new week may disappoint you. You will realize that you cannot always quickly achieve what you want and get answers to your questions. However, there is no need to be sad.
Try to be patient and not make mistakes. Take a short break and observe what is happening from the side. This way, you will find the right solution and avoid mistakes.