Switzerland to investigate unsuccessful attempt to sell Leopard 1 tanks to Ukraine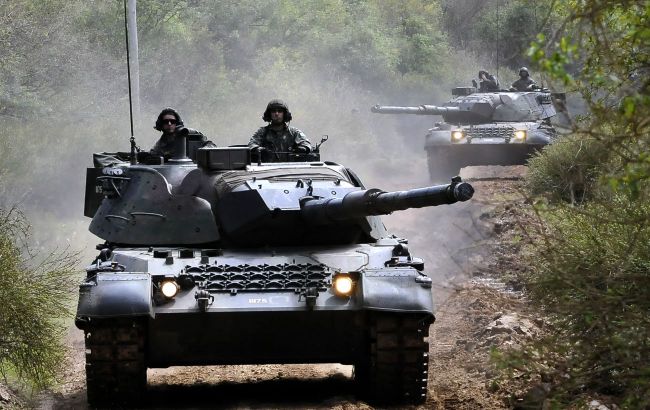 Leopard-1 (Photo: wikipedia)
Switzerland will conduct an investigation into the state-owned arms manufacturer Ruag AG following a failed attempt to sell nearly 100 Leopard 1 tanks to Ukraine, according to the Ministry of Defense of Switzerland, cited by Bloomberg.
The Ministry of Defense of the country has reached out to external auditors to investigate the controversial deal with German company Rheinmetall AG, which was ultimately blocked on the grounds that it would compromise Switzerland's status as a neutral country.
The need to reform the relationship between the company and the government is also to be considered.
Switzerland's neutrality
"With national elections coming up in October, the affair could put the theme of Switzerland's traditional neutrality further into focus," the material states.
Former CEO of Ruag, Brigitte Beck, was forced to resign after suggesting that European countries should go further and send Swiss-manufactured weapons to Ukraine, as Switzerland is unlikely to use them.
Her successor, Nicolas Perrin, stated that the country would have to reconsider its international position in an increasingly interconnected world.
However, the Swiss People's Party, the strongest in parliament, responded that Switzerland enjoyed peace and stability solely due to its neutrality and that this doctrine was not up for discussion.
What preceded this
Swiss conglomerate Ruag, despite the country's neutrality, officially applied to the government for the transfer of 96 Leopard 1 tanks to Ukraine.
According to Ruag, the German defense conglomerate Rheinmetall expressed interest in purchasing the tanks. After inspection and repairs, the tanks were intended to be transferred to Ukraine.
Later, it became known that the Swiss government rejected the request of the Ruag AG conglomerate for permission to sell 96 Leopard 1 A5 tanks, which were intended to be transferred to Ukraine after modernization in Germany.