Switzerland permits Russian Deputy to enter country twice despite sanctions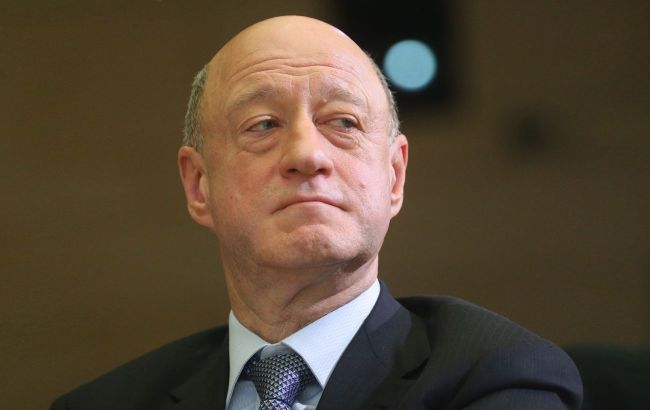 Alexander Babakov (Photo: Getty Images)
Russian Deputy Alexander Babakov managed to visit Switzerland twice, despite the sanctions imposed against him back in 2014, according to "Agency. News."
"The Swiss government temporarily lifted sanctions twice to allow Senator Alexander Babakov (currently Vice-Speaker of the State Duma) entry into the country for medical treatment," the statement reads.
This information became known after analyzing the intercepted correspondence of Babakov, which was previously published by the InformNapalm project.
First visit by Babakov
Babakov was granted entry into Switzerland for medical treatment from June 19 to June 30, 2019. During this time, the Swiss government temporarily waived visa restrictions. These exemptions applied only when traveling directly to Switzerland and did not allow transit through other Schengen countries.
Second visit by Babakov
In 2021, Babakov received permission for his second entry into Switzerland. During this visit, he traveled to the country to undergo "routine medical examinations" from May 7 to May 17, 2021, bypassing COVID-19 restrictions.
To enter Switzerland on this occasion, Babakov needed to use flights between Moscow and Zurich.
The Swiss Embassy in Russia requested airlines and officials responsible for enforcing COVID-19 restrictions to allow Babakov and his assistant, Yevgeny Zobnin, into Switzerland. This request was based on an article that allowed exceptions from strict quarantine rules, with one of the specified exceptions being entry into the country for significant medical reasons, including the provision of urgent medical assistance.
Sanctions against the Russian Deputy
Babakov has been under Swiss sanctions since November 2014 and was initially added to the list of restrictions as a deputy who voted in favor of the occupation of Crimea.
The State Secretariat for Migration of Switzerland informed that exceptions from sanctions were occasionally possible for diplomatic or humanitarian reasons.
Criminal prosecution of Babakov in Ukraine
In November, the State Bureau of Investigations (SBI) and the Security Service of Ukraine (SSU) announced suspicion against Russian Deputy Alexander Babakov, who owns the Ukrainian energy company VS Energy, for his alleged support of the occupation of Ukraine.