Switzerland joins EU's 11th package of sanctions against Russia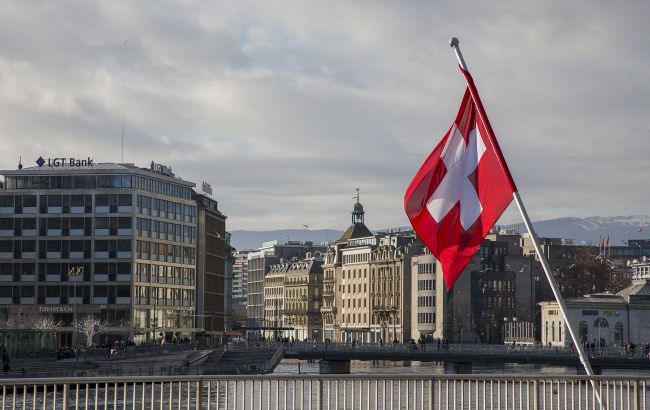 Switzerland joins EU's 11th package of sanctions against Russia (Getty Images)
"This aligns Switzerland with the EU, which adopted these latest measures as part of its eleventh package of sanctions. The new measures take effect at 6 pm on Wednesday, 16 August," the statement reads, noting that more than one hundred additional individuals and entities were already added to the sanctions list on 28 June.
The Federal Department of Economic Affairs, Education and Research (EAER), in its capacity as the competent body, implemented sanctions on more than one hundred additional individuals and entities.
The main aim of these latest measures is to effectively prevent and combat the circumvention of sanctions in third countries and by third countries.
What is known about Switzerland's new sanctions
"The Federal Council will adopt the remaining measures contained in the eleventh package of sanctions that are relevant to Switzerland with effect from 16 August," said Switzerland.
These measures include a ban on exports of dual-use goods and goods that contribute to Russia's military and technological enhancement to 87 additional companies, including companies from third countries that have delivered such goods to Russia.
In addition, the list of goods subject to an export ban will be extended to include electronic components and precursors to chemical weapons.
The sale of intellectual property rights and trade secrets to Russia is also now prohibited in connection with various goods. This is to prevent goods that are not allowed to be delivered to Russia from being produced in Russia. The ban on transit through Russia has also been extended to other goods, such as jet fuels and fuel additives.
Exceptions from the sanctions
In the financial sector, the existing ban on selling securities denominated in Swiss francs or in an official currency of an EU member state to Russian nationals and entities was expanded.
The sale of securities to Russian citizens and entities is now prohibited, regardless of the currency.
The Federal Council is also adopting the possibilities enacted by the EU for granting exemptions in the humanitarian field and for the purpose of withdrawing Swiss investments from Russia.
EU sanctions against Russia
The EU has imposed sanctions against Russia for violating the territorial integrity of Ukraine since 2014 when the Kremlin occupied Crimea and parts of the Luhansk and Donetsk regions.
The restrictive measures were significantly expanded after Russia's full-scale invasion of Ukraine in 2022. Sanctions include an import ban on Russian oil, the disconnection of several Russian banks from the SWIFT system, and a significant number of export restrictions.
In total, since the start of the full-scale invasion of Ukraine, the EU has introduced 11 packages of sanctions.
Recently, the European Union extended economic sanctions against Russia, which were imposed in response to aggression in Ukraine. They will remain in effect for at least another six months.