Swedish company to transfer satellite internet terminals to Ukraine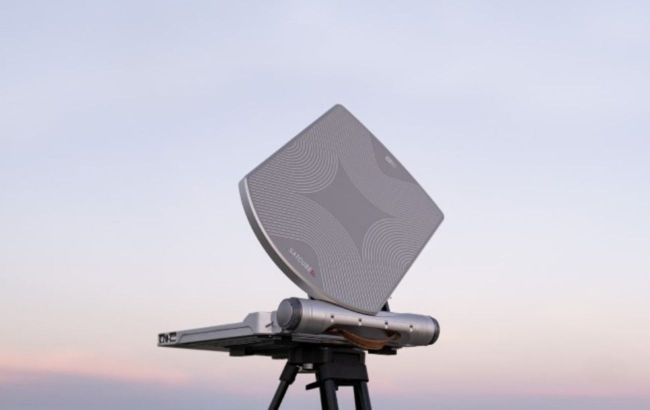 Swedish company to provide Ukraine with about 100 satellite internet terminals (satcube.com)
Satcube, a Swedish technology company has begun to supply its satellite internet terminals to Ukraine, offering essential connectivity in the de-occupied territories where traditional mobile and land-based networks are unavailable, according to Satcube's Founder and CEO, Jakob Kallmér, in an interview with Dagens Nyheter.
The Ukrainian authorities noticed Satcube after several humanitarian organizations and journalists successfully utilized the company's equipment to facilitate operations within the country.
Satcube's satellite network is powered by the American company Intelsat, which recently secured an order for approximately 70 million Swedish kronor (5.97 million euros) to supply these satellite terminals. The cost of the terminals will be paid for by Germany, which will hand them over to Ukraine.
This marks Satcube's biggest order since its establishment in 2017. The initial phase aims to deliver around 100 portable internet terminals to Ukraine, with the first terminals having been dispatched at the beginning of this summer, as stated by Kallmer.
While Satcube acknowledges uncertainty about the terminals' potential military application, they can be used for "anything from connecting to field hospitals to maintaining communications in the field."
The portable Satcube internet terminal weighs approximately 8 kilograms and offers high-speed broadband access through geostationary satellites, providing speeds of up to 70 megabits per second. However, due to the satellites' high altitude of over 35,000 kilometers, there is a signal delay of up to one second.
Satellite Internet in Ukraine
Presently, more than 42,000 Starlink terminals are used in Ukraine by the military, hospitals, businesses and humanitarian organisations. During last year's Russian bombings, which caused widespread power outages, Ukrainian authorities turned to Starlink to ensure uninterrupted network operations.
In October 2022, SpaceX, the company behind Starlink, requested financial support from the Pentagon to sustain the Ukrainian government and military's utilization of the satellite-based Starlink system. The estimated costs for this initiative exceeded 120 million dollars.
The United States Secretary of Defense, Lloyd Austin, approved an agreement at the end of July for the purchase of numerous new Starlink terminals and services. This deal grants the Pentagon control over signal deployment within Ukrainian territory, mitigating concerns of interruption at the discretion of SpaceX's owner, Elon Musk.