Sweden to establish logistics and weapon servicing centers near Ukraine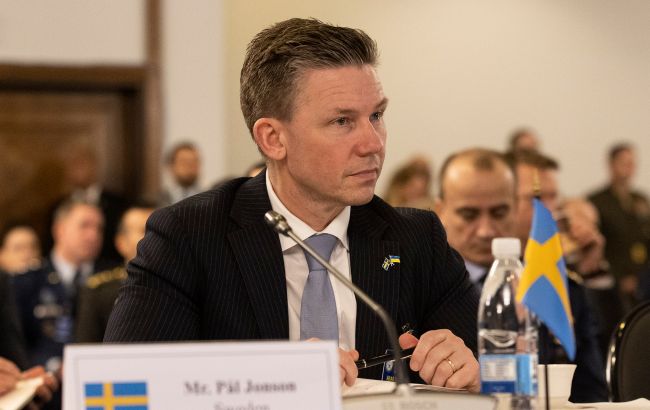 Photo: Paul Johnson (Getty Images)
The Swedish government plans to establish logistics centers near Ukraine, where military equipment will also be serviced, according to SVT reports.
Swedish Defense Minister, Paul Johnson, announced that his country would provide Ukraine with a new military assistance package.
As part of this package, particular logistics and equipment servicing centers will be created. They are planned to be located near Ukraine, likely in Poland.
The Swedish government has already approved the participation of up to 60 military personnel in the project. The centers will service the equipment provided to Ukraine by Sweden.
"It is important that the defense equipment we send can be used effectively and achieve operational results," stated the Swedish Defense Minister.
The centers will commence operations in early autumn. Approximately 30 Swedish specialists are going to work there and train Ukrainian personnel. Additionally, more spare parts for equipment servicing will be required, possibly arriving in subsequent aid packages.
Sweden has provided Ukraine with 50 CV-90 combat vehicles, Leopard tanks, Archer artillery systems, and Robot 70 systems.
Logistics centers during wartime
Sweden is not the first country to announce the construction of a logistics center. As reported by the media and government representatives, most of these centers are located in Poland.
Poland has become a military hub for Ukraine since the outbreak of full-scale war, particularly for supplying weapons from partners and allies. Ukrainian military personnel also undergo training in Poland.