Surprising venue for Ambassadors' meeting on Peace Formula in Ukraine revealed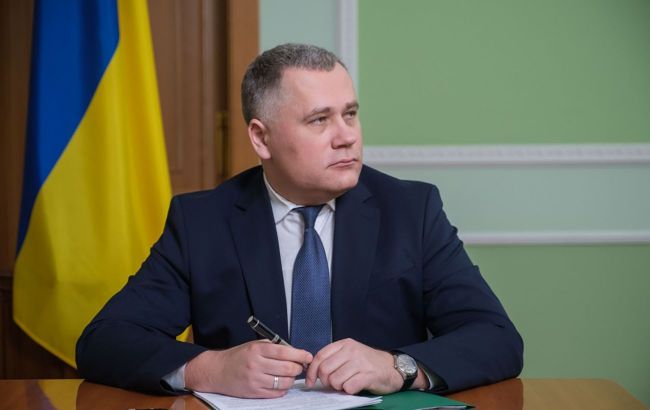 Deputy Head of the President's Office Ihor Zhovkva (Photo: facebook.com/president.gov.ua)
This week a meeting of foreign state ambassadors will take place in Kyiv to discuss and work on the Ukrainian Peace Formula. Over 70 participants will gather for the session, according to the statement made by Deputy Head of the President's Office Ihor Zhovkva, in an interview with Interfax-Ukraine.
"We are guided by our Peace Formula. We take into account all those proposals, including from China, Brazil, rational and compatible with the interests of the world, with the interests of Ukraine. At the next meeting of ambassadors, which will be held this week in Kyiv, there will be even more participants. I think more than 70," he stated.
According to Zhovkva, it is very important that in this work on the Peace Formula, the Republic of South Africa (RSA) is participating, along with other Global South countries - Brazil, India, and China.
He adds that the diplomatic advisor to the President of RSA attended two meetings on the peace formula - in Copenhagen and in Jeddah.
Zhovkva states that Ukraine is confidently moving towards holding a summit on the peace formula "this year, in the fall."
"Peace in Ukraine can only be based on the Peace Formula of the President of Ukraine, because the war continues in Ukraine," he concluded.
Ukrainian Peace Formula
During his speech at the G20 Summit in November of last year, Ukrainian President Volodymyr Zelenskyy first proposed the peace formula to halt Russia's full-scale invasion. It includes 10 points.
The Formula has already been supported by the UK, USA, Canada, Japan, Germany, France, Italy, Portugal, Poland, Finland, and the Baltic countries.
Additionally, 63 countries at the ambassadorial level have joined discussions on the implementation of the Ukrainian Peace Formula.
Previous talks on the Peace Formula were held in Copenhagen and Jeddah. Foreign media sources, citing unnamed sources, reported that the third meeting of ambassadors on the peace formula was supposed to take place during the G20 Summit.