Successful Bakhmut counteroffensive: ISW battle maps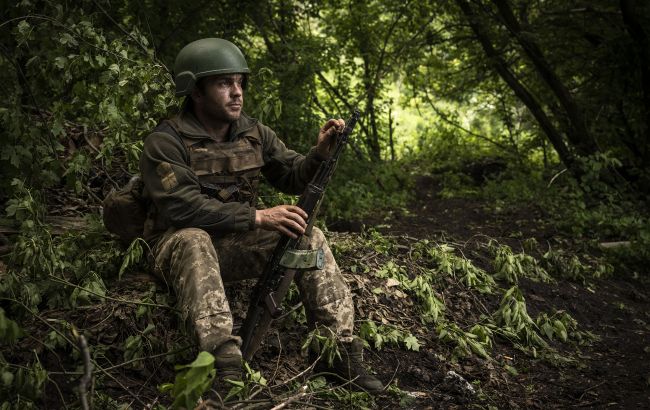 Ukrainian Armed Forces conduct counterattacks (GettyImages)
Situation in Kharkiv and Luhansk regions
The Ukrainian General Staff reports that Russian troops launched unsuccessful ground attacks near Kreminna, Bilohorivka, and Berestove.
A Russian blogger claimed that unidentified units of the Russian Federation's 6th Combined Arms Army repelled Ukrainian attacks in the Kupiansk direction.


Battles in Donetsk region
Russian sources affirm that Ukrainian forces continued ground attacks north and southwest of Bakhmut.
A blogger from Russia claimed that Ukrainian troops entered Berkhivka, and as of the afternoon of June 6, battles were ongoing in the area. Earlier, on June 5, Yevgeny Prigozhin (Russian mercenary chief and a close confidant of Russian president Vladimir Putin) said that Ukrainian forces had seized an unspecified part of Berkhivka.
This same blogger also reported that the Ukrainian forces have made progress from the region of Orikhove-Vasylivka, managing to capture strategic high grounds along the E-40 highway. In addition, Prigozhin stated that Russian forces have lost some unspecified positions in the vicinity of Rozdolivka.
Reports from Russia suggest that fierce battles continue near the southwestern periphery of Bakhmut, and that Ukrainian forces have successfully pushed the Russian troops out from their posts to the west of Klishchiivka.
The Ukrainian General Staff reported that Russian forces unsuccessfully attempted offensive actions near Avdiivka, Pivnichne, Nevelske, and Marinka, while Ukrainian forces repelled 12 Russian attacks.
Valeriy Shershnev, spokesperson for the joint press center of the Tavriya direction defense forces, informed that Chechen forces replaced Storm Z attack elements in the Marinka area about a week ago and have since lost their enthusiasm for offensive actions after encountering strong Ukrainian resistance in this area.
Shershnev said that the Chechen forces of the Russian National Guard are attacking one flank in the Marinka area, while regular Russian troops are attacking another.



"Southern axis"
On June 6, Ukrainian troops continued ground attacks in the southwest of the Donetsk and in the east of the Zaporizhzhia regions. A Russian blogger reported that the Armed Forces of Ukraine continued their offensive in the area of Novodarivka, Rivnopillia, and Neskuchne villages.
Alexander Khodakovsky, the commander of the Russian volunteer battalion "Vostok" ("South"), said that Russian forces had captured Novodonetske. Later, Russian bloggers claimed that Ukrainian forces restored their positions on the northern outskirts of Novodonetske.
A Russian source said that Ukrainian forces unsuccessfully attempted offensive operations on the northern outskirts of Urozhainy.
The Ukrainian General Staff reported that Russian troops made unsuccessful attacks towards Novosilka.
Valeriy Shershnev, spokesperson for the joint press center of the Tavriya direction defense forces, said that Russian forces continue to defend in the Novopavlivka and Orikhiv operational directions in the Zaporizhzhia and western parts of the Donetsk regions.

As a reminder, on the night of June 6, the Russian occupying army blew up the Kakhovka Hydroelectric Station. Dozens of populated areas are now under threat of flooding, with evacuations ongoing in the Kherson region.
Volodymyr Zelenskyy stated that the Russian occupiers committed the largest act of ecocide, not only during this war but over many decades.