Su-25 figher jet crash in the Russian Krasnodar Krai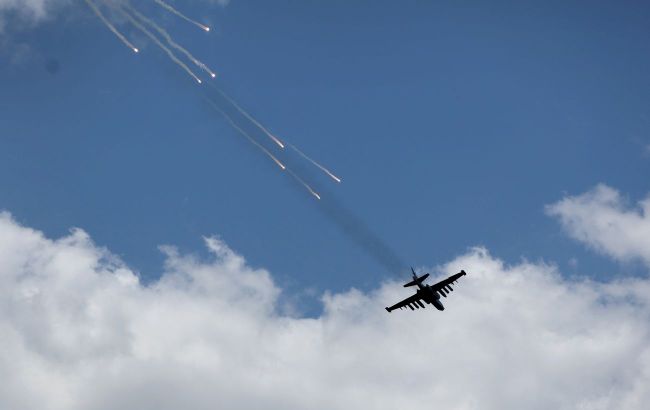 Ilustrative image (Photo: Getty Images)
"The moment of the Su-25 military aircraft's crash near the beach in Yeysk," the report states.
The pilot has been found in a critical condition. He was pulled out of the water onto the shore and is currently receiving first aid.
Telegram channels report that the Su-25 ground-attack aircraft may have been on a training flight and crashed not far from the airfield.
It should be noted that Yeysk is located on the opposite shore of the Taganrog Bay (Sea of Azov) from the occupied city of Mariupol.
The pilot's condition
The Baza Telegram channel reports that the pilot of the Su-25 ground-attack aircraft died. Previously, it was reported that the cause of the plane crash is still unknown. The pilot was resuscitated, having suffered fractures in both legs and water inhalation.
Military aircraft crashes in Yeysk
On the evening of October 17, 2022, a Su-34 bomber crashed in the Russian city of Yeysk. The aircraft crashed in a residential area, resulting in a multi-story building catching fire.
As a result, 16 people were killed, and 43 others were injured. The pilot of the aircraft managed to eject.