Stylist reveals how to pair trendy red footwear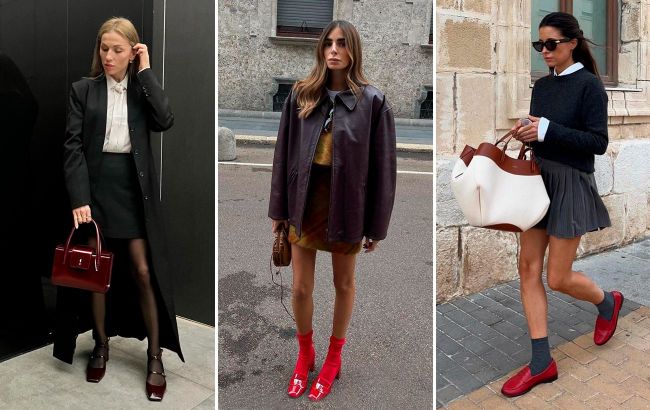 What to wear with trendy red shoes in fall (collage: RBC-Ukraine)
Red shoes are like red lipstick - we love them so much on other people, but we never know how to master this look ourselves. It is worth knowing what it is better to combine eternally stylish shoes, stylist Natalia Moskalenko notes on her Instagram.
According to the expert, red and its shades are definitely the main colors of the season. But it is not necessary to dress in a total bow to distinguish the shoes.
Such a small detail as shoes will make the necessary accent in the image and add +100 style points to your image. The stylist also calls such shoes "quiet luxury".
How to stylishly wear red shoes
For a businesswoman who wants to always remain bright - shoes-shoes with wide heels. You can safely wear trousers and a white office blouse with simple accessories. You can also add a red bag.
In addition, red shoes go well with jeans and sweaters. Why not wear skinny jeans to a party with a bright T-shirt, a jacket and red "shuttles" on a stiletto. That's how you will look spectacular.
In addition, red shoes will be a wonderful highlight of a total black look.