Stylist outlined the main criteria for choosing the perfect coat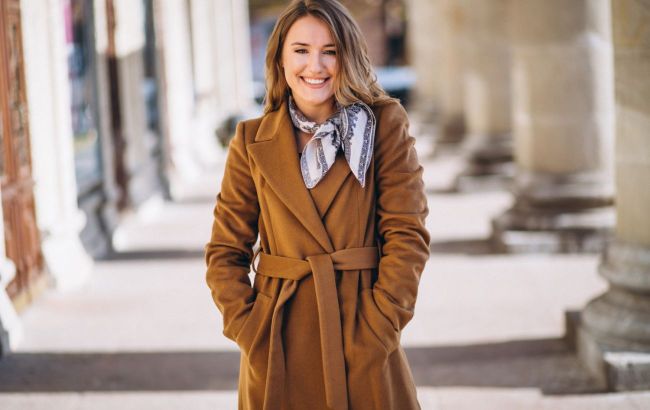 How to choose a coat (photo: Freepik)
For those considering purchasing a winter coat, it's essential to first consider the most critical criteria for the garment. With the right approach to your purchase, such outerwear can serve you for multiple seasons while maintaining a stylish appearance.
How to select the perfect coat, according to the personal stylist Oksana Matskiv.
What should the perfect coat be like
"The ideal coat is undoubtedly about classic, about the luxury of outerwear, and its composition should be exclusively natural - various types of wool, cashmere, with the possibility of a small percentage of viscose, but definitively not polyester," the expert suggests.
She explains that all coats can be divided into two categories. The first category includes unstructured coats that come without lining and shoulder pads.
"In terms of silhouette, these can be cocoon coats, robe coats, or wrap coats. They typically come without buttons but with a belt. By belting it, you create an hourglass shape for your figure," Matskiv says.
The second category consists of structured and rigid coats that come with shoulder pads and lining. They should not come with a belt as it would only add bulk to the figure.
What should the decoration, length, and complexity of the cut be like
"It's important to consider the ratio of lapels to the size of your face and features. For individuals with small faces, choose smaller lapels, and for those with prominent facial features, opt for larger lapels. Avoid lapels that will transport you to other decades - ones that are too wide, overly elongated, or too short," the stylist advises.
She adds that the buttons should match the coat's color or be black or tortoiseshell. They add a touch of sophistication.
"Choose coats with a classic length that will elongate your figure. This is typically just above the palm above the knee or 2-4 cm below the knee. Midi-length coats, without a doubt, have the most luxurious look," Matskiv emphasizes.
Newcomers should consider classic models. They remain relevant for decades.
"If you're not confident in your audacity, there's no need to go for crazy embellishments, patches, or combinations of different colors. The simpler and more concise the model, the more expensive it will look," the stylist advises.