Storm Shadow and SCALP missiles for Ukraine: Experts estimate the amount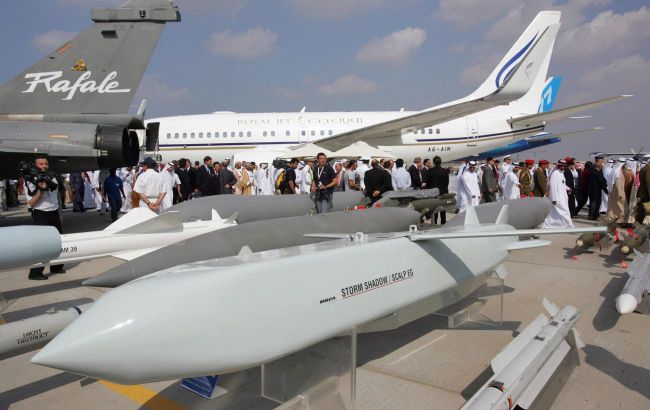 How many long-range Storm Shadow and SCALP missiles could have been transferred to Ukraine (Getty Images)
According to the experts' estimates, France and the United Kingdom could only transfer Ukraine a few dozen Storm Shadow and SCALP missiles.
"The French probably transferred 50-80 SCALP missiles to us. Their army had about 400 such missiles in total. In essence, they have given us up to 20% of their reserves," says a military expert, a retired Colonel of the Ukrainian Armed Forces, Serhii Hrabskyi.
According to him, ten years ago, nobody thought about the need to create large stockpiles of such weapons, so there are not many of them in the world.
"The transfer of a larger quantity of weapons can actually harm a country's own defense capability. Therefore, there is a so-called quota in the world - one country cannot transfer more than 25% of a certain type of weaponry to another," he added.
Ivan Kyrychevskyi, an expert from the Defense Express Media and Consulting Company, describes a similar situation with Storm Shadow missiles. According to him, up to a thousand units of these missiles were manufactured, but some of them were used in campaigns in Libya, and Syria, and another batch was sold to Saudi Arabia.
Supply of missiles to Ukraine
It was revealed in May of this year that the United Kingdom was transferring significantly more Storm Shadow / SCALP EG air-to-ground missiles to Ukraine. Two months later, France announced the supply of similar weapons.
The range of this Franco-British aviation missile in the basic model can reach 560 km. However, the Ukrainian army likely received an export version limited to 250-290 km. The combat part of these missiles weighs approximately 450 kg. This is multiple times more than in Ukrainian combat UAVs (their combat load weight does not exceed 75 kg, while Shaheds' weight load is about 50 kg) and in GMLRS for HIMARS (approximately 90 kg).