Stoltenberg: NATO to send 'strong signal' to Ukraine at Vilnius summit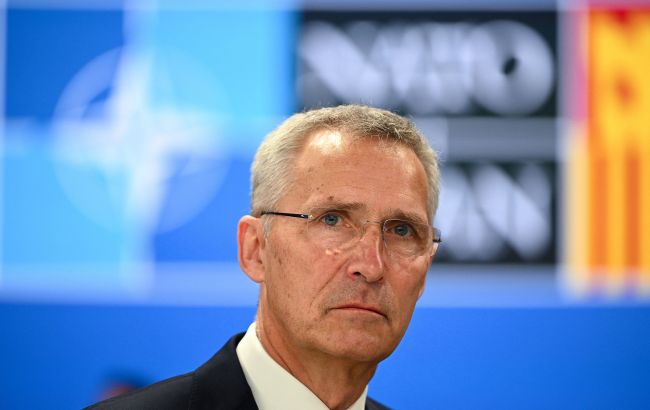 Photo: NATO Secretary General Jens Stoltenberg (Getty Images)
NATO will send Ukraine a "strong signal" of support at the July Vilnius summit. However, the Alliance's current priority is to help Ukraine win the war, stated NATO Secretary General Jens Stoltenberg in Brussels ahead of the EU leaders' meeting.
"At the NATO summit, we will discuss Ukraine's aspirations for membership, and I am absolutely confident that NATO allies will send a strong signal of support to Ukraine," he said.
The Secretary General emphasized that all NATO allies support Ukraine's desire to join the Alliance. Stoltenberg added that it would be Ukraine and the allies who decide when it is time to extend an official invitation for accession, not Russia.
"The most important and urgent task is to continue supporting Ukraine and ensure its victory as a sovereign, independent state in Europe," he underscored.
Ukraine's path to NATO
A year ago, during the full-scale Russian invasion, Ukraine officially applied for NATO membership. NATO members and Secretary General Jens Stoltenberg have repeatedly stated that Ukraine will not join the Alliance while the war is ongoing.
The NATO summit will take place in Vilnius on July 11-12. The Ukrainian government has expressed its desire to receive signals from the Alliance, including a clear timeline for accession or security guarantees.