Stoltenberg emphasizes importance of supporting Ukraine in talks with Orban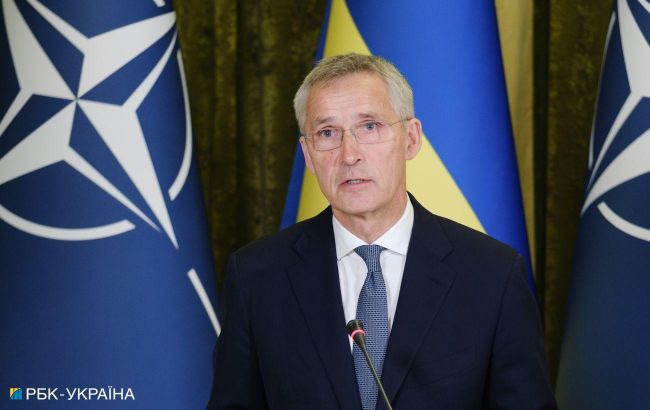 Jens Stoltenberg (Photo: Vitalii Nosach, RBC-Ukraine)
NATO Secretary-General Jens Stoltenberg held talks with Hungarian Prime Minister Viktor Orban, during which he emphasized the importance of supporting Ukraine, according to Stoltenberg's statement.
"Spoke with Hungary's Prime Minister Viktor Orban on the situation in Ukraine and the importance of our support. At a time of increased instability and global competition, we must continue to stand strong together in NATO We also addressed Sweden's pending membership in the Alliance," he stated.
Stoltenberg also mentions that he discussed the issue of Sweden's future accession to the Alliance with Orban.
Hungary's position on the war in Ukraine
Hungarian Prime Minister Viktor Orban has taken an openly pro-Russian position in the context of the Kremlin's aggression against Ukraine. He frequently makes statements that discredit Ukraine.
Earlier, Hungary's Minister of Foreign Affairs, Szijjarto, called for the resignation of EU leaders who advocated sanctions against Russia.
Since the beginning of the full-scale war, Hungary has not provided military assistance to Ukraine and has blocked EU sanctions against Russia. Additionally, Budapest continues to trade with Russia, and representatives of the Hungarian government have visited Moscow.