State Department spokeswoman on US reaction to Zelenskyy criticising NATO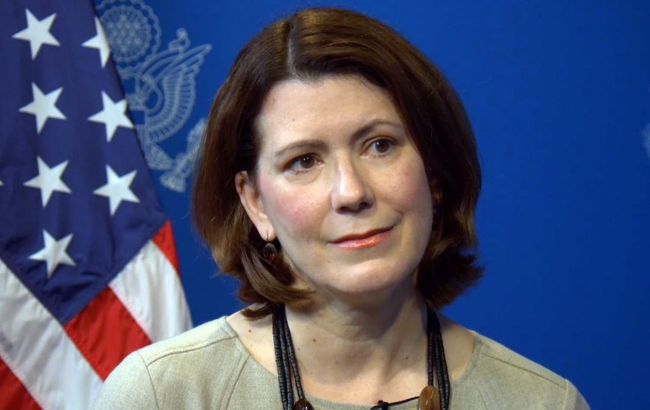 Andrea Kalan, spokesperson for the US Department of State (facebook com usaporusski)
Ukraine and the United States remain friends following the NATO summit in Vilnius. The relations between the two countries are stronger than ever, said the official spokesperson of the U.S. State Department, Andrea Kalan, on Radio Free Europe.
Kalan commented on the reports by Western media suggesting that President Volodymyr Zelenskyy's strong criticism of NATO had angered the U.S. delegation at the Vilnius summit.
She said that the United States understands Zelenskyy's desire to defend his country. Ukraine and the United States remain friends.
"We all understand that Zelenskyy is doing everything possible to protect his country and ensure that Ukraine has weapons and assistance. We understand that he wants it to the maximum extent. There was an opportunity during the closed-door meeting between Zelenskyy and Biden to discuss the real situation. All I can say is that we are very good friends and understand each other," said the State Department representative.
Background

On the first day of the summit, Ukrainian President Volodymyr Zelenskyy strongly criticized NATO for its indecisiveness regarding Ukraine. He said that it was "unprecedented and absurd" to have no specific timeframe for both invitation and membership for Ukraine.
On the second day of the summit, Zelenskyy toned down his statements, saying that the summit results were "good but not perfect" because Ukraine did not receive an invitation to join the Alliance.