Ukrainian army targets $1.2 billion Triumph air defense system near Belgorod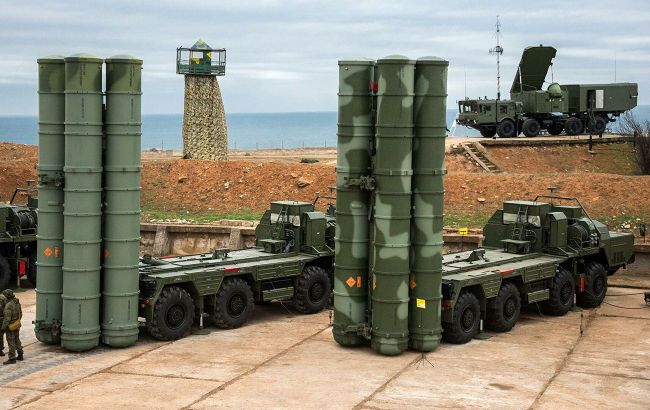 Photo: SSU struck the Triumph air defense system near Belgorod, valued at 1.2 billion dollars (wikipedia.org)
Ukrainian Security Service drones struck the Russian Triumph near Belgorod last night. The cost of such an air defense system amounts to 1.2 billion dollars, reports sources in the SSU.
According to our sources, SSU drones attacked the strategic S-400 Triumph air defense system last night near the Russian Belgorod. The cost of such a system is 1.2 billion dollars.
Also, in videos released by Russians online, one can hear about 20 explosions at the location of the Triumph and its radar.
Sources reported that the lights went out in neighboring settlements at that time.
The SSU has struck this second Triumph system in the past month. The first was hit in Yevpatoria on September 14th.
"After such "triumphant misfires," the SSU advises the Russians to consider a new name for this system," the source added.
Destruction of the Triumph in occupied Yevpatoria
On the night of September 14th, the SSU military counterintelligence and the Ukrainian Navy conducted a unique special operation near occupied Yevpatoria.
Then, the expensive Russian Triumph air defense system was destroyed. Sources told RBC-Ukraine that drones and Neptun missiles effectively hit the target.