Square, polytechnic university, theater: Zelenskуy reacts to missile strike on Chernihiv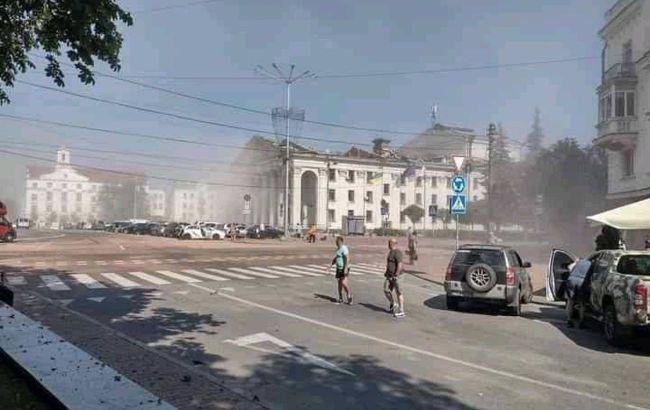 President of Ukraine Volodymyr Zelenskyy (Photo: Vitalii Nosach- RBC-Ukraine)
The rocket strike on the center of Chernihiv is the reason why Ukraine is uniting the world against the terrorist Russian Federation, according to President Volodymyr Zelenskyy on his Telegram channel.
"This is what a neighborhood with a terrorist state is, this is what we unite the whole world against. A Russian missile hit right in the center of the city, in our Chernihiv. A square, the polytechnic university, a theater. An ordinary Saturday, which Russia turned into a day of pain and loss. There are dead, there are wounded. My condolences to those who lost loved ones!" Zelenskyy wrote.
According to Volodymyr Zelenskyy, currently, rescuers, law enforcement, and medical personnel are working at the site of the tragedy.
The President adds that Ukraine will do everything to consolidate the world against Russian terror and to protect Ukrainians.
"Russia must lose this war for life to win," the President emphasized.
Missile strike on Chernihiv
During an air alarm, Russian occupants struck the center of Chernihiv, presumably with a ballistic missile. According to Acting Mayor Oleksandr Lomako, there are casualties and fatalities.
All the currently known details of the strike can be read at the provided link.