Special Tribunal to convict around 20 Russian officials: Ukrainian MFA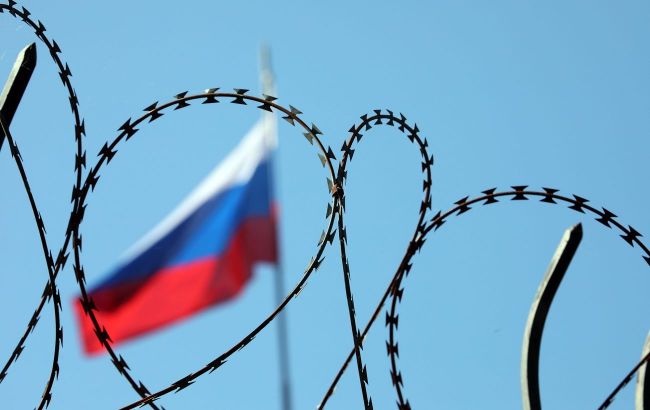 The Special Tribunal must convict around 20 Russian officials (Photo: Getty Images)
The Special Tribunal for Russian crimes against Ukraine is expected to hold around 20 representatives of the political and military leadership of the Russian Federation accountable, according to a statement of the Ambassador-at-Large of the Ministry of Foreign Affairs, Anton Korynevych, cited by the "Ukrinform. Evening Stream" program.
"Aggression crime is an elite crime, it can only be committed by individuals who hold positions or are effectively capable of giving orders for aggressive warfare. So, presumably, the Tribunal will decide (regarding Russia's aggression crime against Ukraine- Ed.) - the judges will decide whom to hold responsible... It could possibly be around 20 individuals - top representatives of Russia's political and military leadership," said Korynevych.
According to him, these could be permanent members of Russia's Security Council who made decisions about aggression against Ukraine, as well as those who took steps to implement these decisions - commanders of military branches, commanders of the Russian National Guard, and the armed forces.
At the same time, as the diplomat emphasized, this didn't mean that the punishment will be limited to these roughly 20 top Russian officials, and all others wouldn't be held accountable.
"They should be held accountable for other crimes, particularly war crimes and crimes against humanity, and genocide - either in the national courts of Ukraine and other countries worldwide or in the International Criminal Court. So, the fact that the aggression crime is elite and that a large number of individuals won't be punished for it doesn't mean that the main body of Russian war criminals - those thousands and thousands - will go unpunished," concluded the Ambassador-at-Large of the Ministry of Foreign Affairs.
Coalition for establishing the Special Tribunal
Ambassador-at-Large of the Ministry of Foreign Affairs, Anton Korynevych, previously announced that Ukraine was forming a coalition to establish a Special Tribunal for aggression crimes. According to him, 38 countries and several international organizations had already joined the coalition.
Furthermore, it was stated in the Ukrainian Parliament that the international Special Tribunal could start functioning as early as the following year.