South Korean President's mother-in-law arrested for forging bank statement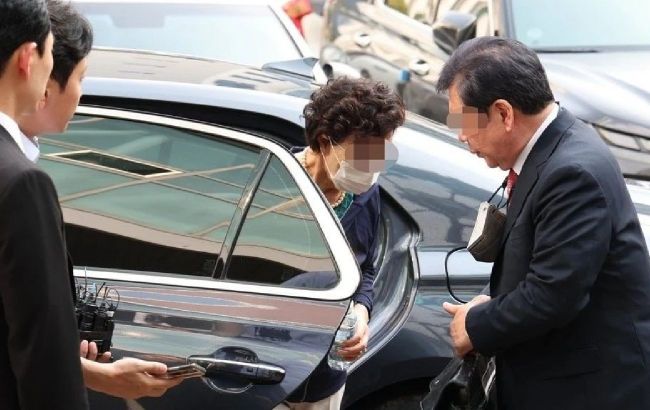 Choi Eun-soon (Photo: twitter.com/lixi)
The mother-in-law of South Korean President Choi Eun-soon was arrested. The court rejected her appeal in a case involving bank statement forgery, reports Yonhap.
On Friday, July 21, the appellate court in Uijeongbu dismissed the appeal of 76-year-old Choi Eun-soon, upholding the lower court's verdict. As a result, the woman will spend a year in prison.
The South Korean leader's mother-in-law was convicted of forging a bank statement during the purchase of a land lot in 2013. According to the investigation, she submitted a fake document claiming a deposit of 34.7 billion won (27 million dollars).
The President's mother-in-law claimed her innocence and eventually passed out
It's worth noting that this is not the first criminal case against Choi Eun-soon. In 2021, she was sentenced to three years in prison for illegally receiving state subsidies. At that time, she managed an unlicensed elderly care facility. However, in December of last year, the South Korean Supreme Court acquitted her in that case.
Former South Korean President Park Geun-hye's case
Recall that former South Korean President Park Geun-hye was sentenced to 22 years in prison for corruption and abuse of power. After almost five years of imprisonment, she was released on December 31, 2021.
Park Geun-hye was the first woman elected President of South Korea in 2012. However, during her tenure, she became embroiled in a high-profile corruption scandal. She was accused of taking bribes from major companies, including Samsung, and was found guilty of leaking confidential documents.