Soros foundation to limit activity in EU, but keep funding Ukraine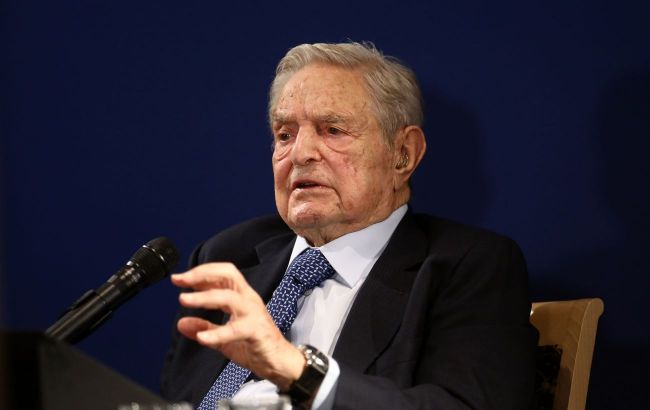 George Soros, the founder of Open Society Foundations (Photo: Getty Images)
Open Society Foundations, a charitable organization founded by billionaire George Soros, plans to withdraw or discontinue much of its work within the European Union as it shifts its focus to other parts of the world, according to Reuters.
This decision signifies that the Soros foundation will relinquish endeavors related to internal European affairs and concentrate on the region in the context of major global issues, as stated in an email sent to staff members.
The organization, which directs approximately $1.5 billion annually worldwide, will also continue to fund programs in Europe, including Ukraine, Moldova, Kyrgyzstan, and the Western Balkans, through national foundations, as confirmed by a representative from Open Society Foundations.
"Ultimately, the new approved strategic direction provides for withdrawal and termination of large parts of our current work within the European Union, shifting our focus and allocation of resources to other parts of the world," the email states.
In June, the foundation announced that the 93-year-old financier Soros would transfer his $25 billion grant-making foundation to his son, Alex, and in July, revealed plans to reduce 40% of its global staff due to strategic changes.
George Soros, a Hungarian Jew who emigrated after World War II, established his fortune in the United States. He has long supported groups advocating liberal, democratic values and open-border principles in Eastern Europe. He is famously known for earning over $1 billion through his 1992 bet against the British pound.
The work of Soros foundation in Ukraine
In Ukraine, a part of the Open Society Foundations network is the "Renaissance" foundation.
In 1984, Soros established his charitable foundation in Budapest. Following this, Soros opened several more foundations in former "socialist camp" countries to aid their transition to democracy, creating a whole network. Even before the fall of the Berlin Wall, separate foundations were established in Poland and Russia, and in 1990, a foundation was founded in Ukraine. Currently, Soros foundations operate in more than 120 countries.