Sony releases unique gaming headphones InZone Buds: Photo, video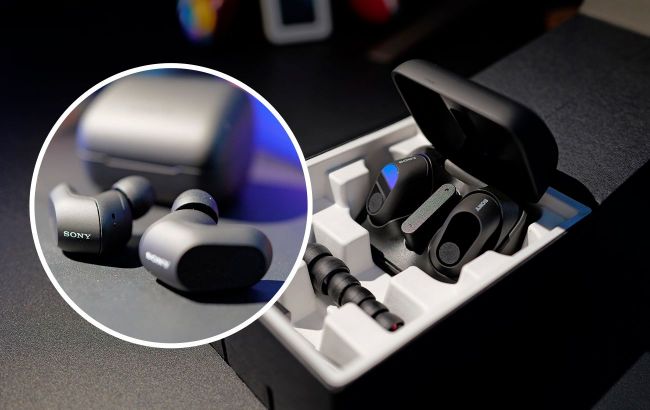 New gaming headphones from Sony (Photo: Styler Collage)
After the release of the PlayStation 5, Sony introduced its latest wireless headphones, InZone Buds WF-G700, designed specifically for gamers. This TWS model is perfectly tailored to the user's ears, ensuring that you will hear every step of your opponent, according to the professional electronics manufacturing corporation Sony.
The headphones are compatible with various devices, including smartphones, portable gaming consoles, PlayStation 5, and PC. They can be connected directly via Bluetooth LE Audio or using a USB-C transmitter, ensuring a delay of less than 30 ms.
The design and fit of the headphones are carefully designed for maximum comfort during long gaming sessions. The headphones come with four different sizes of silicone tips.
The design and shape of the headphones are meticulously crafted to ensure maximum comfort during use (Photo: Sony).
Sony InZone Buds support spatial sound. A personalized audio profile for it can be created through a user's ear photo in the app. The structure of the ear canal is taken into account for more precise tuning - the headphones reproduce test signals and analyze the sound spatial filling through microphones.
The ear canal structure is taken into account for precise tuning (Photo: Sony).
The built-in microphone utilizes a deep neural network-based algorithm, allowing it to suppress external noises and sounds.
The headphones are equipped with 8.4mm drivers and the Dynamic Driver X audio architecture, the same as in the top-of-the-line WF-1000XM5 headphones.
Without additional charging, InZone Buds WF-G700 provides 12 hours of autonomous operation, with the possibility of reaching 24 hours with just 5 minutes of charging from the case, providing an extra hour of work.
The new product is available in black and white colors for $200 and will be available on the market on October 31.