Slovakia to support start of Ukraine's EU accession negotiations, Ambassador reports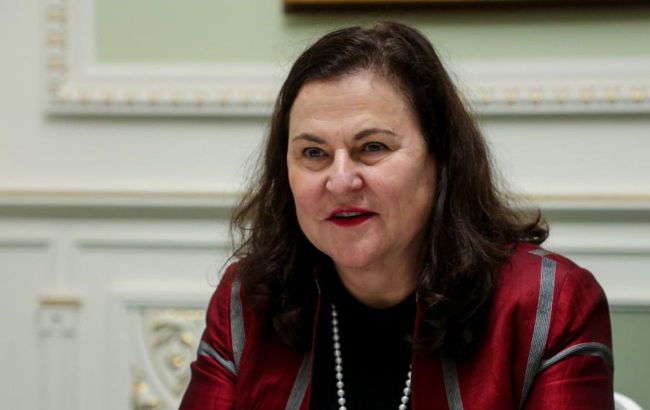 Katarina Mathernova, EU Ambassador to Ukraine (Photo: facebook.com/dshmyhal)
The Ambassador of the European Union to Ukraine, Katarina Mathernova, visited Slovakia. Local officials assured her that they would support the start of EU accession talks with Ukraine, according to Mathernova's Facebook page.
The diplomat mentions that during her visit, she held meetings with "President Čaputová, Deputy Prime Minister Kmec, Minister Kaliňák and State Secretary of the Ministry of Foreign Affairs Eštok." Mathernova also spoke with Slovak parliamentarians.
"All assured me that Slovakia will continue supporting Ukraine, politically and financially. Slovakia will support initiatives of the European Union, including the opening of the EU accession negotiations with Ukraine" the ambassador clarified.
Summing up her visit, Mathernova notes that she leaves the country with a positive feeling.
Elections in Slovakia
This fall, elections took place in Slovakia, and a pro-Russian party emerged victorious. Its leader, Robert Fico, became the new prime minister.
Subsequently, representatives of Slovakia's new government repeatedly stated that they would halt the supply of weapons to Ukraine but would continue other forms of assistance.
However, Ukraine hopes to commence negotiations regarding EU accession as early as December. Achieving this requires consensus among all bloc nations.
Currently, Hungary remains the sole opponent to the commencement of negotiations. They highlighted that Ukraine couldn't become an EU member until the war with Russia concluded.