Sky in Florida split into two halves: Captivating moment of sunset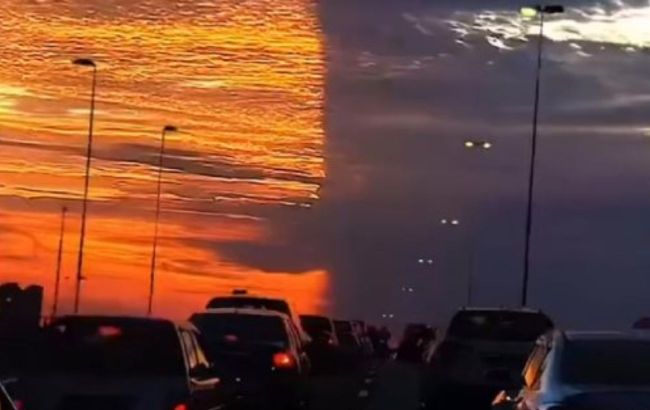 The sky in Florida split into two halves (photo: X/ Twitter gunsnrosesgirl3)
The network is spreading photos and videos demonstrating a striking rare phenomenon in Florida. In viral images, one side of the sky is illuminated with bright colors, while the other appears dim and dark.
RBC-Ukraine invites you to see how this astonishing optical illusion looks, which has everyone talking. It's definitely worth seeing.
Sources used in creating the material: X(Twitter) user gunsnrosesgirl3.
Sunset in Florida divided the sky into two parts
On one half, the clouds shine in orange, multi-layered, and vibrant hues.
On the other side, the clouds are gray and denser, allowing less light to pass through.
The sky in Florida divided into two parts
pic.twitter.com/Sjg5KmUoBx

— Science girl (@gunsnrosesgirl3) November 15, 2023
Two halves meet and form a clear line that divides the sky of Florida into two parts.
The effect is absolutely stunning. It looks like an image created by artificial intelligence, but it's indeed real!
Sky in Florida split into two halves (Photo: X/Twitter gunsnrosesgirl3)