Shelling of Kruhlyakivka on August 8: Number of casualties rises to three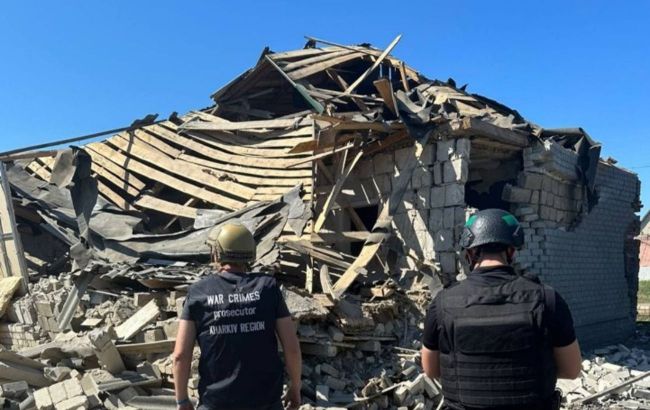 The number of casualties due to the shelling of Kruhlyakivka, the Kharkiv region, increased on August 8 (Photo: t.me/prokuratura_kharkiv)
The number of casualties due to the shelling of the village of Kruhlyakivka in the Kharkiv region on Tuesday, August 8, has risen to three people. The occupants attacked the settlement a day earlier, according to the Kharkiv Regional Prosecutor's Office.
"As of 13:18, the number of casualties has increased to three: a 45-year-old woman and two men aged 65 and 52," the statement said.
Shelling of Kruhlyakivka, Kharkiv region
Russian occupants shelled the village of Kruhlyakivka in the Kharkiv region on August 7 using four guided aerial bombs. Initially, it was reported that two people were killed, and rescuers and an investigator were injured. Later, the number of injured increased to 7 and the number of fatalities to 2. By the morning of August 8, the regional prosecutor's office announced that nine were injured during the shelling of Kruhlyakivka.
"Preliminarily, from the cluster munitions. Two police officers aged 21 and 24 and two rescuers aged 22 and 46 were injured," the department clarified.