Shelling of Kherson on November 19: Child and adults injured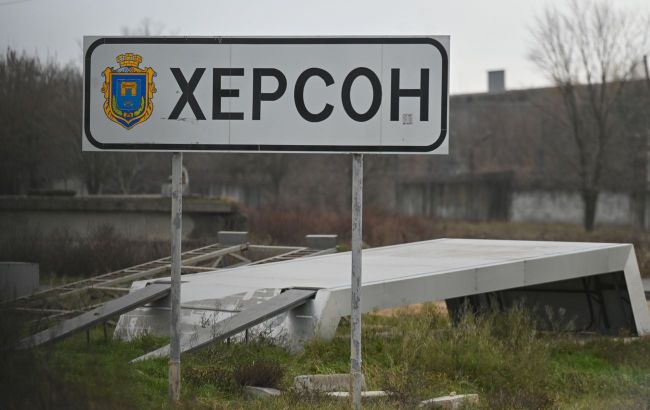 Illustrative photo: Russia struck Kherson on November 19 (Getty Images)
As a result of the shelling of Kherson on Sunday morning, November 19th, four adults and one child were injured, according to the Head of the Kherson Regional Military Administration Roman Mrochko and the head of the Kherson Regional State Administration Oleksandr Prokudin.
According to Mrochko, among the injured are a 47-year-old woman who was at her workplace during the enemy attack and a 69-year-old woman who was on the street during the shelling.
A 1964-born man was also wounded. After receiving medical assistance, he declined hospitalization.
During the strike, a 3-year-old girl and her 55-year-old grandmother were injured. They were on the street at the time.
As reported by Prokudin, the girl was taken to the intensive care unit. Doctors found explosive injuries, multiple shrapnel wounds, penetrating chest injuries, general contusion, closed head injury, and suspicion of fragment in the vascular bundle of the chest.
Currently, her condition has been stabilized by the medical team. A CT scan is awaited for the injured girl. There might be a need for her transfer to a medical facility in Kyiv. Medical professionals are closely monitoring her condition.
According to preliminary information, the child is in intensive care.
Earlier it was reported that today at around 11:15, the occupiers shelled Kherson with reactive artillery.
Attacks on Kherson
Russian forces shell Kherson multiple times daily from the temporarily occupied part of the Kherson region. Literally from the morning, it was reported that the city was under fire again, and residents were asked to stay away from windows and seek shelter. On November 18, a volunteer was injured in Kherson due to shelling.
In addition, Russian forces, in addition to the right bank, have started shelling the left bank of the Kherson region. Thus, according to the Regional Military Administration, they are trying to stop Ukrainian forces after their consolidation on several footholds in the occupied territory of the region.