Shelling of Dnipropetrovsk region, September 2 - Injuries, extensive damage reported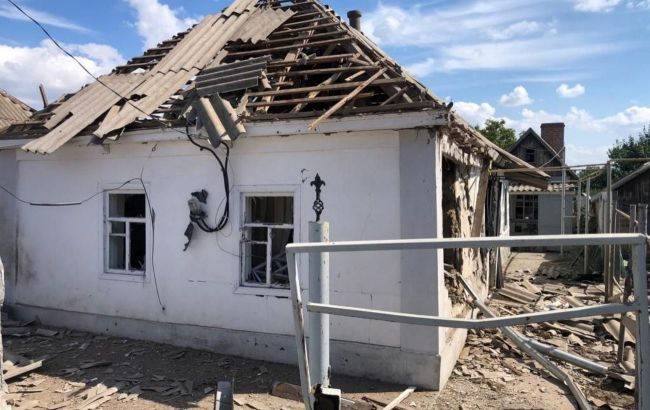 Russians shelled Dnipropetrovsk region (photo: t.me/dnipropetrovskaODA)
Russian military forces shelled the Dnipropetrovsk region five times in one day. As a result of the enemy's attack, four people were injured, states the Head of the Dnipropetrovsk Regional State Administration, Serhii Lysak, in his Telegram.
"Since morning, the enemy has shelled Nikopol region five times with heavy artillery, firing more than four dozen shells. They also carried out a drone attack, targeting Nikopol, Marganets, and Mirivska communities," reported the Head of the Regional State Administration.
According to his information, four people were injured as a result of the enemy's attack. Among them are three men aged 40, 52, and 63, and a 60-year-old woman.
Photo: Russians shelled Dnipropetrovsk region (t.me/dnipropetrovskaODA)
In addition, in the region, an infrastructure object, a shop, and a municipal enterprise have been damaged. 14 private houses, outbuildings, power lines, a tractor, and 4 cars were also heavily damaged.
Russian attacks on Dnipropetrovsk region
Russian occupiers regularly shell the settlements in the Dnipropetrovsk region, which is located near the front line.
Earlier, it was reported that on August 25, Russian forces struck Nikopol again, resulting in the death of one person, a 59-year-old man.
Recently, Russian occupiers attacked the Synelnykove district, resulting in one person killed and six injured. Agricultural enterprises, educational institution, and vehicles were also damaged.
Prior to that, on August 19, in Nikopol and Myrivka communities, an 82-year-old woman was injured due to Russian shelling, and three private houses, two outbuildings, and a gas pipeline were damaged.