Shaheds downed in four regions of Ukraine: Air Force on details of night attack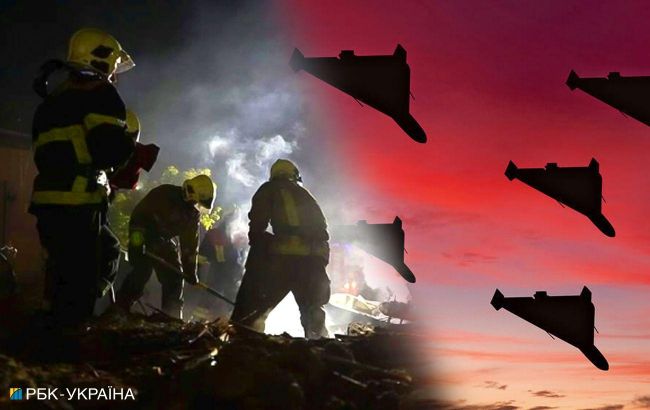 Air defense forces shot down 17 of 24 drones last night (RBC-Ukraine collage)
Russian military launched a total of 24 Shahed drones from the southeast and north onto Ukraine, with Ukrainian air defense having destroyed 17 of them.
The drones were intercepted along their flight paths within the territories of the Sumy, Poltava, Kirovohrad, and Dnipropetrovsk regions. To thwart these incursions, anti-aircraft missile units, fighter aircraft, mobile strike teams, and other defensive assets were deployed.
The night attack
After 2:00 AM, the Ukrainian Air Force warned of the threat of drone strikes and the launch of several groups of Shaheds.
Later, an air alert was declared in a number of regions of Ukraine, with explosions heard in some regions due to operation of air defense. In the morning, the General Staff reported the number of downed drones.
However, one of the enemy drones hit an oil refinery in Kremenchuk, Poltava region. A fire broke out and the plant's operations were temporarily suspended. No information about the victims has been reported yet.