Seven EU countries ordered shells for Ukraine through joint procurement mechanism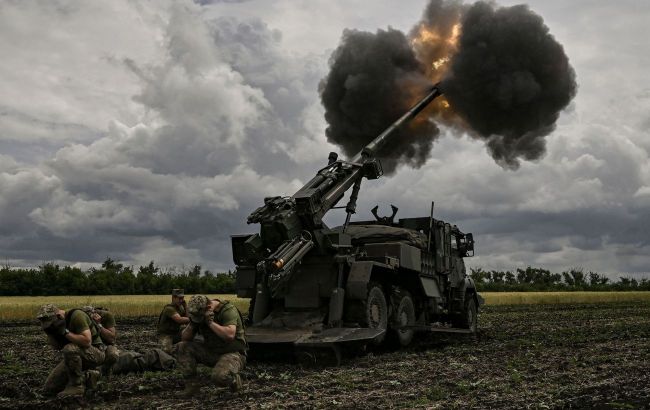 Ukraine will receive shells from seven EU countries (Photo: Getty Images)
Seven EU countries have ordered munitions under the European Union's procurement scheme to urgently deliver much-needed artillery shells to Ukraine and replenish depleted Western stocks, according to Reuters.
The scheme was created as part of a plan costing at least 2 billion euros, launched in March to deliver 1 million artillery shells and rockets to Ukraine within a year.
Some officials and diplomats expressed skepticism about achieving this goal. Still, this initiative marked a significant step in the growing role of the EU in defense, driven by Russia's war against Ukraine.
Until now, defense procurement has been chiefly the prerogative of the governments of the 27 individual member countries.
"Seven Member States have already placed orders for 155mm ammunition through the EDA's fast-track procedure. More orders, for instance, for national replenishment purposes, could materialize in the coming weeks and months," the agency said in response to a Reuters inquiry.
The agency refused to name the countries, stating that each government should announce its orders. In response to a Reuters request, the Ministry of Defense of Lithuania confirmed that it is one of the countries.
EDA also refused to disclose the cost and quantity of orders, stating that most of the information is confidential.
However, the agency stated that agreements were concluded for shells and components, such as detonators, projectiles, charges, and capsules.
The statement mentioned that the scheme covers four "modern firing platforms developed and manufactured in Europe... and most commonly used by the Ukrainian armed forces." French CAESAR, Polish Krab, German PzH2000, and Slovak Zuzana C/2000 are mentioned.
By placing orders by the end of this month, countries have the right to apply for reimbursement of the costs of munitions purchased for Ukraine from the EU's fund, the European Peace Facility.
Previously, the EU defense and foreign ministers approved a plan for joint procurement of munitions to deliver 1 million shells to Ukraine over the next 12 months.