Serbia intends to participate in post-war reconstruction of Ukraine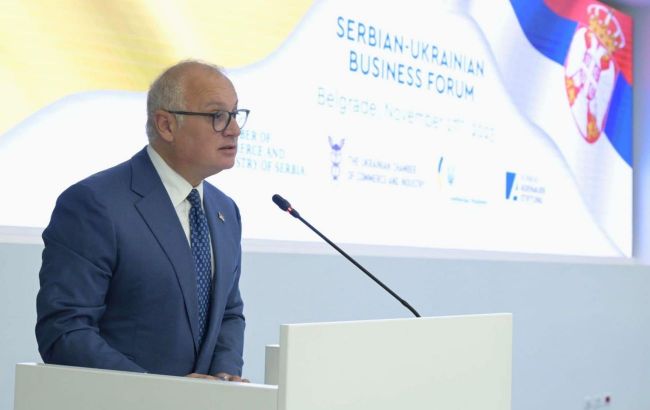 Minister of Construction, Transport, and Infrastructure of Serbia, Goran Vesić (Photo: twitter.com/sicveO11)
Serbia aims to participate in Ukraine's post-war reconstruction, announces the Minister of Construction, Transport, and Infrastructure of Serbia, Goran Vesić.
"Recently, in collaboration with partners from the USA, an initiative was proposed for the potential participation of Serbian construction companies in projects for Ukraine's reconstruction. In this regard, I organized a meeting with Serbian construction companies that expressed their willingness to participate in Ukraine's post-war reconstruction," he stated.
Vesić notes that the Serbian construction and engineering industry possesses the necessary engineering potential, workforce, mechanization, recommendations, and experience to engage in highly complex projects that Ukraine will face post-war.
The minister emphasizes that Serbia will continue to respect international law and Ukraine's territorial integrity.
Serbia's stance on the war in Ukraine
Serbian President Aleksandar Vučić mentioned that Belgrade did not oppose selling weapons to intermediaries who might further transfer them to Ukraine to counter Russian aggression.
Previously, American media, citing classified Pentagon documents, reported that Serbia had agreed to or already sent weapons to Ukraine.
Recently, Prime Minister Ana Brnabić stated that Serbia was ready to participate in Ukraine's post-war recovery and support its European integration by sharing its experiences.