Security Service of Ukraine conducts searches at Ukrainian MP Shufrych's house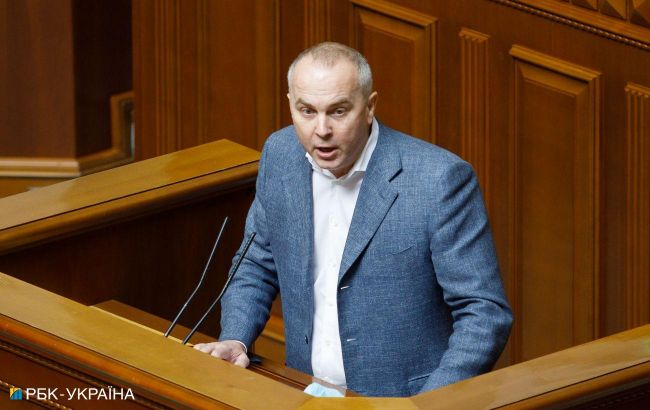 Member of Parliament Nestor Shufrych (Photo: RBC-Ukraine, Vitalii Nosach)
Ukraine's Security Service (SSU) is conducting searches at the residence of Member of Parliament Nestor Shufrych. Security forces arrived at his house on the morning of September 15, according to sources within the SSU.
Shufrych is suspected of state treason.
Earlier, there were reports in the media about the alleged detention of the MP, but a source denied this information.
Photo: MP Shufrych's home is being searched (RBC-Ukraine)
What is known about the searches at Shufrych's residence?
In addition to being known for his involvement in brawls in parliament, the controversial politician Shufrych is also known to have worked closely with former MP Volodymyr Sivkovych, who has been linked to Russia's FSB.
Sources within the security services emphasized that Sivkovych coordinated the activities of the Russian agency in Ukraine. Furthermore, he supervised the work of the former head of the Crimean branch of the SSU, Oleh Kulynych, who was arrested last year.
Therefore, on Sivkovich's instructions, Shufrych was one of those who spread pro-Kremlin propaganda in Ukraine. For instance, Shufrych referred to our country as a so-called "artificial entity."
Who is Shufrych?
Nestor Shufrych is a pro-Russian politician and a Member of Parliament representing the banned party Opposition Platform - For Life. He also served as the head of the parliamentary committee on freedom of speech. He has been a long-time ally of Ukraine's traitor Viktor Medvedchuk.
In March of last year, Shufrych was detained in Kyiv at a checkpoint while attempting to photograph the checkpoint. However, he was later released.
On May 16, Shufrych left Ukraine, but by May 23, it was reported in the media that the MP had returned.