'Scythian Gold' to be returned to Ukraine, Dutch Court ruled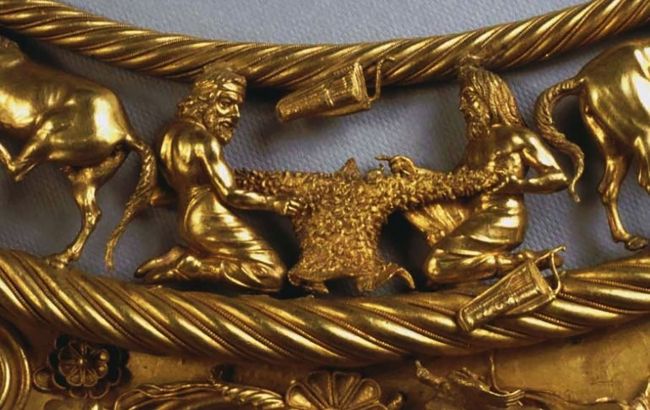 The "Scythian Gold" will be returned to Ukraine (encyclopediaofUkraine.com)
The Supreme Court of the Netherlands has delivered the final verdict in the long-disputed case between Ukraine and Russian-ruled "Crimean Museums". The court has decided that the priceless "Scythian Gold" artifacts will be returned to Ukraine, as NOS reports.
After nine years of legal battles, The Supreme Court confirmed the decision made by the Amsterdam Court of Appeals in October 2021 and dismissed the appeal made by the "Crimean Museums".
Andriy Yermak, the head of Ukraine's Presidential Office, welcomed the Dutch court's decision. "Justice triumphs and it will prevail in other cases related to Russia's crimes. We will reclaim everything that belongs to our nation," he said.
The "Scythian Gold" case
In 2013, the Museum of Historical Treasures of Ukraine in Kyiv and four museums in Crimea formed a collection for an exhibition, including Scythian treasures and other artifacts.
Until January 2014, these art pieces were kept in Germany, and in early February 2014, they were transported to the Allard Pierson Archaeological Museum in Amsterdam, where an exhibition was organized.
Meanwhile, Ukraine experienced the Revolution of Dignity, followed by Russia's deceptive occupation of the Crimea Peninsula.This sparked a debate about where to return the exhibits: to Kyiv or the "Crimean Museums".
The Ministry of Culture of Ukraine remotely confiscated the exhibits from the Russian-occupied museums and transferred them for safekeeping to the National Museum of History of Ukraine. The Ministry of Foreign Affairs then officially approached the Dutch Embassy with a note requesting the return of the treasures to Ukraine.
In 2016, a court in the Netherlands ruled to return the "Scythian Gold" to Ukraine. However, in January 2017, the "Crimean museums" began to challenge the decision.
The legal battle lasted for several years, but today the Supreme Court of the Netherlands has put an end to the case.