Scientists discover eight new planets where life could exist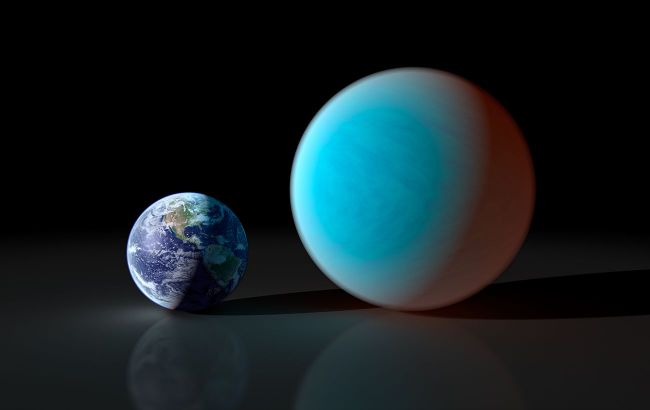 Eight more planets belonging to category of super-Earths discovered (photo: exoplanets.nasa.gov)
A group of astronomers from Cornell University has studied and analyzed data from the TESS space telescope and announced the discovery of eight more planets belonging to the category of super-Earths, writes Universe Today.
The analysis indicates the presence of carbon dioxide, water, and methane on these planets.
The TESS telescope was specifically designed to search for planets beyond our solar system.
As of now, scientists have successfully confirmed the existence of 400 planets, with nearly 6000 objects remaining candidates for exoplanet status.
Among this extensive list, researchers have identified eight planets similar in size to Earth. All of them belong to the class of super-Earths, meaning their size is slightly larger, and their mass may exceed that of Earth by several times.
Scientists have identified eight more planets where life may exist.
Screenshot
According to the table, it can be seen that some planets are four times more massive than Earth, with a diameter 1.8 times larger.
Six planets are highlighted separately for further study because they possess important characteristics. These are so-called cornerstone planets, where vegetation and living organisms may exist.
Currently, scientists have created models of the atmospheres of these eight planets based on the available data. Analyses suggest the presence of carbon dioxide, water, and methane on these planets. The presence of methane could indicate the possibility of life on the surface of these planets, although such data are not always confirmed.
In the future, there are plans to use new instruments on the Webb space telescope for a more detailed study of the atmospheres of these planets.
We previously reported that NASA had discovered a solar system with two planets similar to Earth.