NASA discovers solar system with 2 planets similar to Earth: Could life exist there?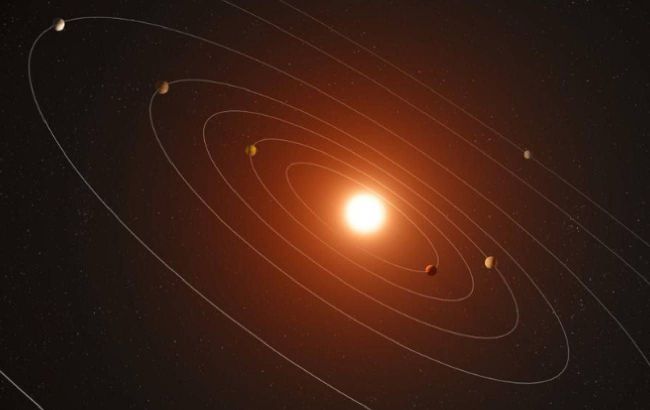 What is known about the new system with 7 exoplanets (Photo: NASA)
NASA scientists have published a new catalog that provides a detailed description of a system with 7 planets. Two of them are similar to Earth and may even have atmospheres. The main star, Kepler 385, is similar to the Sun, but even hotter, according to the ScienceAlert.
What is known about the discovery
NASA's Kepler mission concluded in 2018 after over nine years of successful planet hunting, during which the space telescope discovered thousands of planets. However, this also generated a vast amount of data that researchers continue to analyze.
Now, a team of scientists shed new light on a system with seven planets. All of these planets are larger than Earth but smaller than Neptune. The main star of the system is called Kepler 385, and it is located approximately 4,670 light-years away from us.
Some of these exoplanets were known since 2014, while others were only candidates based on their characteristics. Researchers have now released a new catalog of exoplanets, which includes seven planets in the Kepler 385 system.
"We've assembled the most accurate list of Kepler planet candidates and their properties to date. NASA's Kepler mission has discovered the majority of known exoplanets, and this new catalogue will enable astronomers to learn more about their characteristics," said Jack Lissauer, a scientist at NASA's Ames Research Center.
Kepler 385 is similar to the Sun, but it's about 10% larger and roughly 5% hotter. It's one of the very few stars around which more than six planets or planet candidates orbit.
The visualization depicts the star Kepler 385 and two of its planets (Photo: NASA)
Can there be life on Earth-like planets
Two of these planets are slightly larger than Earth. They are likely rocky and might have an atmosphere, though it would probably be very thin. The other five planets have radii approximately twice as large as Earth's and likely have thick atmospheres.
Scientists assert that the Kepler 385 system is not suitable for life. All seven planets in the system are exposed to intense radiation and receive more heat from their star than any planet in our Solar System.
Additionally, researchers emphasize that there are many unprocessed data from the Kepler telescope, and there may be more discoveries awaiting us.
It's worth noting that, in addition to Kepler 385, scientists are working on data related to nearly 4,400 planet candidates and 700 multi-planet systems.
Scientists have depicted the relative sizes of the Kepler-385 planets (Photo: NASA)