Scholz states readiness to negotiate with Putin, but on condition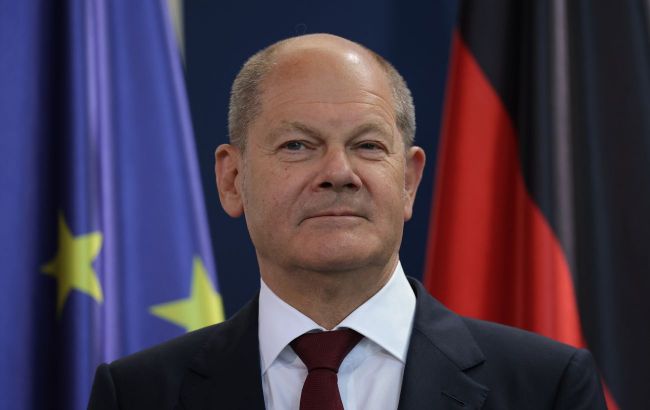 Photo: German Chancellor Olaf Scholz (Getty Images)
German Chancellor Olaf Scholz is ready to hold talks with Russian dictator Vladimir Putin, but only on the condition that his occupation troops are withdrawn from the territory of Ukraine, Olaf Scholz says in an interview with Heilbronner Stimme.
He emphasizes that Russia's aggression against Ukraine is "the return of imperialism to Europe."
"Putin planned his campaign to conquer the country within two weeks. It didn't work. But Ukraine also won back a lot of territory. Russia needs to be forced to take a step back," Scholz says.
The chancellor also notes that "at best, Ukraine will succeed, but Putin will not."
Scholz says that he has already held talks with Putin and will do so again in the future, but there is a condition.
"However, the negotiations require a decisive step from Russia. This is the withdrawal of troops (from Ukraine - ed.)," the German Chancellor emphasizes.
Scholz predicts a "very long" war
German Chancellor Olaf Scholz recently said that he sees no signs that the Russian Federation will withdraw its occupation contingent from Ukraine and stop the aggressive war.
"We have to be prepared for the fact that the war can last a very long time," he said at a Bundeswehr conference in Berlin.
At the same time, the head of the government of Germany notes that this war of the Russian Federation against Ukraine has been going on for much longer than the Russian dictator Vladimir Putin had imagined, starting a full-scale invasion.
In this context, Scholz notes that he is not pessimistic about the ability of the Defense Forces of Ukraine to repel invaders.
He also drew attention to the importance of developing resilience and protecting one's infrastructure from attacks.