Satellite images of Soltsy airfield after attack have been posted online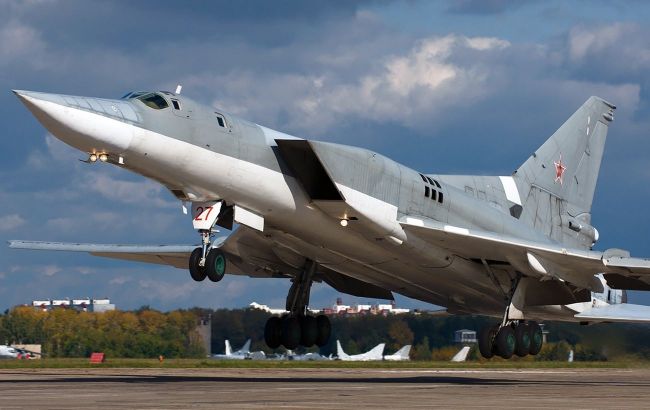 Illustrative photo (russianplanes.net)
An attack on the Soltsy airfield in the Novgorod region on August 19 could have resulted in the destruction of one Tu-22M3 bomber, with others being relocated, according to satellite images from the Planet Labs service.
Two satellite images are shown in the video.
The first was taken on August 16, prior to the attack on the airfield, showing Russian Tu-22M3 bombers.
In images from August 21, two days after the attack, a scorched area can be seen where one of the aircraft was previously located. Other bombers are also absent.
Monitoring channels previously reported that after the attack on the Soltsy airfield, nine Tu-22M3 aircraft were relocated to the Belaya and Olenya airfields for the safety of the aircraft.
Destruction of the aircraft
BBC reported that a Ukrainian drone may have destroyed the Tu-22M3 flagship Russian long-range bomber. They note that a large fire that engulfed the jet with the distinctive Tu-22 nose cone can be seen in photographs taken after the attack on the airfield. BBC Verify analyzed the images and considers them credible.
"While the destruction of a single aircraft will have little effect on the potency of Moscow's current 60-strong fleet, the operation highlights Kyiv's growing ability to strike targets deep inside Russian territory," the BBC states.
Attack on the Soltsy military airfield
On August 19, Russia reported an attack on the Soltsy military airfield in the Novgorod region. The aggressor country's Ministry of Defense claimed that a quadcopter-type drone attempted to attack the airfield but was allegedly shot down.
It was reported that the attacks ignited a fire on the aircraft parking area, with one aircraft sustaining damage.
Meanwhile, ISW analysts believe that at least two strategic aircraft were damaged as a result of the attack.