Sanctions not hindrance: Russian oligarch Vladimir Lisin continues making money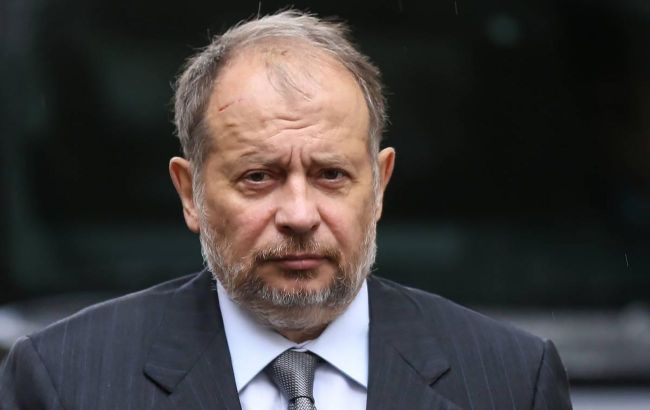 Russian oligarch Vladimir Lisin (Photo: Russian media)
Russian oligarch Vladimir Lisin continues to work for defense industries and prisons in Russia even after the full-scale invasion of Ukraine. He has not yet been subjected to sanctions by the West, according to Radio Liberty.
Previously, journalists revealed that Lisin's factory had supplied steel to Russian state-owned producers of nuclear weapons at least until 2019.
According to investigators, Lisin's Russian steel producer, Novolypetsk Steel (NLMK), won eight tenders from Russian government agencies between 2022 and 2023. Seven of them were for supplying steel to Colony No. 1 in the Kostroma region, with contracts worth 66.2 million rubles ($729,000).
Another tender involved supplying steel to the "Izumrud" plant in Vladivostok, which operates within Russia's military-industrial complex. The plant develops artillery control systems, engines for drones, and explosive release systems for unmanned aerial vehicles.
It is worth noting that earlier this year, a representative of Russian dictator Yury Trutnev officially visited "Izumrud" in the Russian Far East, where he was shown drone-related developments.
Journalists reached out to Lisin's NLMK for comment. However, they responded that they only sell steel for civil applications on the domestic market and claimed that "Izumrud" also produces consumer goods.
What we know about Lisin
Volodymyr Lisin is one of the wealthiest oligarchs in Russia. In 2022, Forbes ranked him as the richest Russian, and this year he dropped to third place. During the war, his fortune grew from $18.4 billion to $22 billion.
The oligarch has subsidiary companies in his metallurgical empire in Europe and the USA. However, personal sanctions have only been imposed against Lisin by Ukraine and Austria. The US and EU have not targeted him with sanctions.