Sanctions against Russia - Not only banks but other entities on list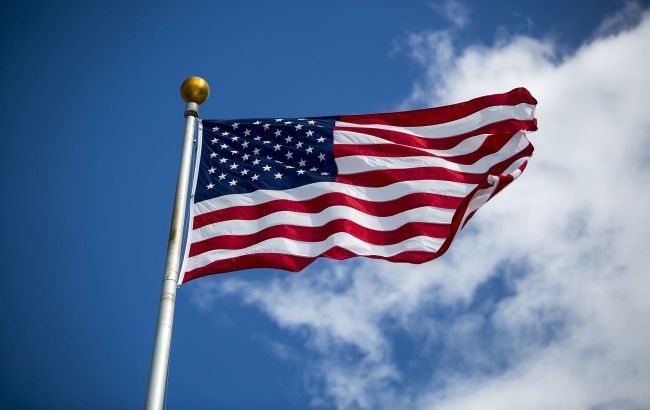 Flag of the USA (Photo: Getty Images)
The United States of America has imposed new sanctions against Russia today, July 20. The restrictions apply to banks, individuals, and industrial enterprises, according to the US Department of the Treasury.
The following individuals were subjected to the sanctions
The United States imposed sanctions against Aleksey Kudrin, the Corporate Development Advisor of "Yandex," and Pavel Marinychev, the CEO of "ALROSA."
Additionally, Vasily Anokhin, the Acting Governor of Smolensk Oblast, and Sergei Korolyov, the Deputy Head of the Federal Security Service (FSB), were also added to the sanctions list.
Additionally, the following individuals and entities were included in the sanction list
Citizen of Russia and citizen of North Korea, Rim Yong Hyok, associated with the leader of PMC "Wagner," Yevgeny Prigozhin.
First Deputy Minister of Industry and Trade of Russia, Vasily Osmakov.
Deputy Minister of Economic Development, Aleksey Khersontsev.
CEO of Concern "Kalashnikov," Vladimir Lepin.
Deputy Minister of Energy, Pavel Snikkars.
First Deputy Head of the Ministry of Energy of Russia, Pavel Sorokin.
First Deputy Minister of Economic Development of Russia, Ilya Torosov.
Which companies are on the US sanctions list
Washington imposed restrictions against "Tinkoff Bank," "Solidarnost" Bank, and "Unistream" Bank.
Additionally, the following entities were added to the black list: "Klimovskiy Specialized Ammunition Plant," "Kazan Federal State Gun[powder Plant," " M.V. Frunze Arsenal Design Bureau," JSC "Kurganpribor," and "Astrophysika National Centre of Laser Systems and Complexes".
Other sanctions
The United States imposed sanctions against 14 vessels and private companies, and a company from Kyrgyzstan was also placed under restrictions.
It was previously known that the United States was preparing sanctions against Kyrgyzstan for its assistance to Russia in circumventing certain economic restrictions. Specifically, the country was allegedly supplying sanctioned equipment and electronics.
Kyrgyzstan's exports to Russia saw a significant increase in 2022, growing by 250% compared to the previous year before the invasion of Ukraine.
Additionally, it should be noted that today, the Canadian government introduced new sanctions against individuals and companies associated with the Russian military-industrial complex.