Saky airfield in occupied Crimea suffered a large-scale attack - Sources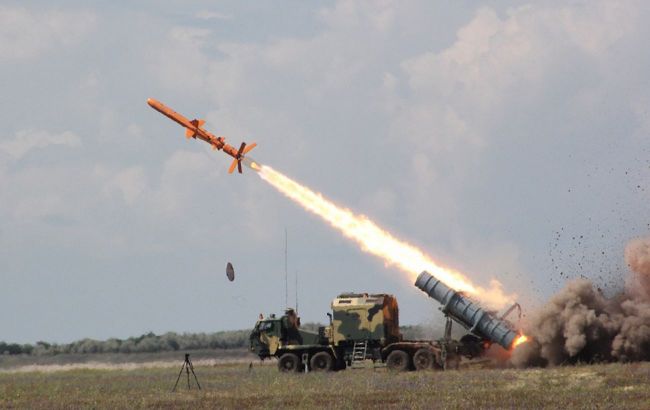 Saky airfield in occupied Crimea came under a large-scale attack (Photo: armyinform.com)
The Security Service of Ukraine (SSU) and the Ukrainian Navy conducted a massive strike on the military airfield Saky in the occupied Crimea overnight. The attack utilized drones and Neptune missiles, sources of RBC in the SSU informed.
According to SSU sources, the airfield housed at least 12 combat aircraft (Su-24 and Su-30) and the Pantsir anti-aircraft missile system (SAM). Additionally, it was reported that the airport served as a base for training operators of the Mojaher UAVs, which the Russians use for coordinating their aerial attacks and as combat drones.
The strikes carried out by the Security Service and the Ukrainian Navy caused significant damage to the equipment of the occupiers. Drones were used for the attack, bypassing Russian air defense systems before launching the Neptune missiles.
Meanwhile, Russian propaganda Telegram channels have confirmed significant destruction and casualties, reporting at least 30 military personnel killed.
The SSU emphasizes that with each passing day, blows in Crimea will become more frequent, making the occupiers feel increasingly unsafe on the peninsula.
Background
Around midnight on September 21, reports of numerous explosions and a supposed "massive drone attack" emerged from various areas in occupied Crimea.
Eyewitnesses reported explosions near the Novofedorivka airfield, accompanied by gunfire. Similar incidents were reported in Yevpatoria, Saky, and Sevastopol in the Bay areas, Chornomorske, Mykolaiv, and others.
The so-called "authorities" traditionally claimed that the "air defense systems were active." The Russian Ministry of Defense stated that 23 drones were downed and the "attack was repelled."
The Saky airfield has been targeted before
Last year, in August, the Saky airfield was previously struck, where Russian fighter jets and bombers operating airstrikes on mainland Ukraine were stationed.
At that time, the destruction of nine aircraft at the airfield was confirmed. The Ukrainian side did not claim responsibility for the strikes. Still, some reports in the media suggested that the attack on the airbase could have been carried out using Ukrainian weaponry, including the Grim short-range ballistic missile system.
CNN referred to the strike on the Saky base as the most significant loss for Russian aviation since World War II.