Sailor killed in Russian attack on a ship in Odesa region was Ukrainian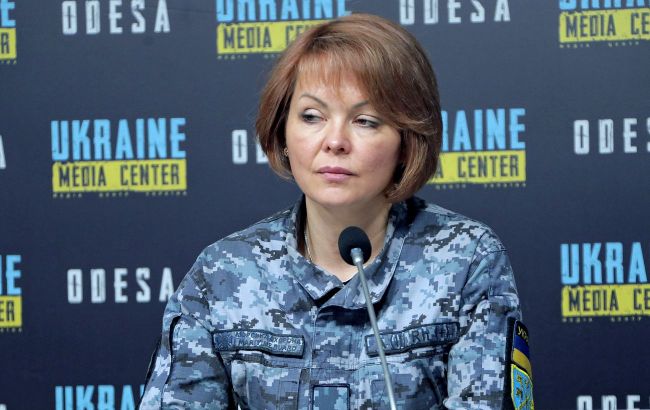 Natalia Humeniuk, spokeswoman for the Southern Ukrainian Defense Forces (Getty Images)
A ship pilot, who died in a missile attack by the Russians, held Ukrainian citizenship. The sailor was an employee of the Maritime Ports Administration, according to the spokesperson for the Southern Defense Forces of Ukraine, Natalia Humeniuk.
She said that the Russians almost hit the captain's bridge of the Liberian-flagged ship. At the time of the attack, a Ukrainian pilot was on board.
Three other crew members were also injured, with their lives not in danger.
"There was also information about the injury of another port worker. The injuries are not critical, most likely barotrauma. Regarding the health condition of the crew members, only one was seriously injured, the rest received assistance on the spot and remained as part of the crew on board the ship," said the spokesperson.
Humeniuk added that the ship suffered significant damage due to the occupant's missile strike.
What is known about the attack
On the evening of November 8, the Southern Defense Forces of Ukraine reported that the Russians launched a missile strike on a ship entering the port of the Odesa region. It is known that the occupiers fired an anti-radar missile Kh-31P.
The ship flying the flag of Liberia was civilian and heading to a Ukrainian port for loading. It was supposed to deliver iron ore to China.
As a result of the hostile attack, the pilot lost his life, and three crew members (citizens of the Philippines) were injured.