Ryanair to resume flights in Ukraine by the end of 2023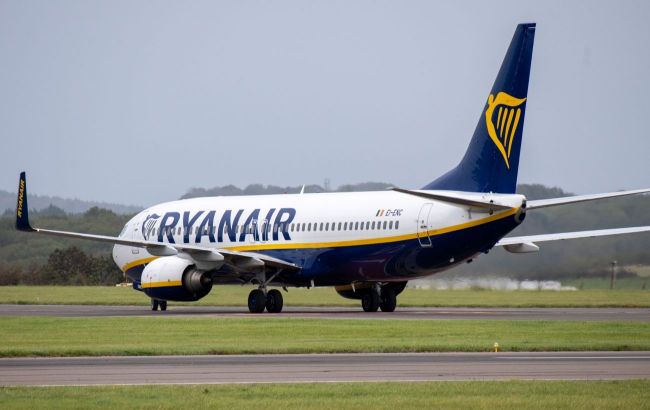 Ryanair may resume flights from Kyiv to Lviv (Getty Images)
According to a recent interview for Interfax-Ukraine with Michael O'Leary, the CEO of Ryanair, the low-cost airline is considering the possibility of resuming flights to Kyiv and Lviv by the end of this year.
O'Leary mentioned that there are two potential scenarios for the airline's operations:
After the end of the war, the airline could swiftly resume flights within a short period.
Alternatively, a limited number of Ryanair flights may be planned by the end of 2023.
O'Leary drew attention to Israel's aviation experience, where flights continue to operate despite missile launches. He emphasized that safety measures have been implemented, ensuring the protection of aircraft. As a result, he sees no reason why a similar approach cannot be adopted in Ukraine.
Presently, Ukraine's Ministry of Infrastructure is actively working on the possibility of resuming a limited number of flights to Kyiv and Lviv. In order to do so, Ukraine needs to convince the European Aviation Safety Agency and insurance companies that adequate safety measures can be put in place. If successful, Ryanair will operate these flights.
Resuming flights to Ukraine
Ukraine closed its airspace for civilian aircraft completely after the start of Russia's full-scale invasion on February 24. According to a report from the European Organization for the Safety of Air Navigation, restrictions on civil aviation flights in Ukrainian airspace will remain in place until 2029. Eurocontrol does not use military forecasts, analysis, or assumptions in creating their forecasts. After the war ends and the network of flight routes is restructured, Eurocontrol's predictions will be updated with new data.
Recently, there have been discussions in Ukraine about opening the Lviv airport following the example of the grain corridor.
Furthermore, Ryanair has expressed its readiness to return to Ukraine after the war with Russia ends. Michael O'Leary, the CEO of Ryanair Holdings Plc, stated that the company could resume flights there withing about two weeks.
Ryanair has been recruiting a significant number of Ukrainian pilots and cabin crew to be prepared for the airline's return to the country after the war with Russia concludes.
A delegation from Ryanair recently visited Ukraine for discussions on the resumption of flights after the war. During this visit, the delegation met with the management of the Boryspil International Airport to discuss the plans.
Ryanair intends to launch flights from Kyiv, Lviv, and Odesa within five days of the European Aviation Safety Agency (EASA) declaring the Ukrainian airspace safe.
The airline plans to operate 600 weekly flights on 75 routes from three Ukrainian airports in the initial phase. Kyiv will have 50 routes, while Lviv and Odesa will each have 25 routes.