Russians want to move part of Horlivka residents out to be settled instead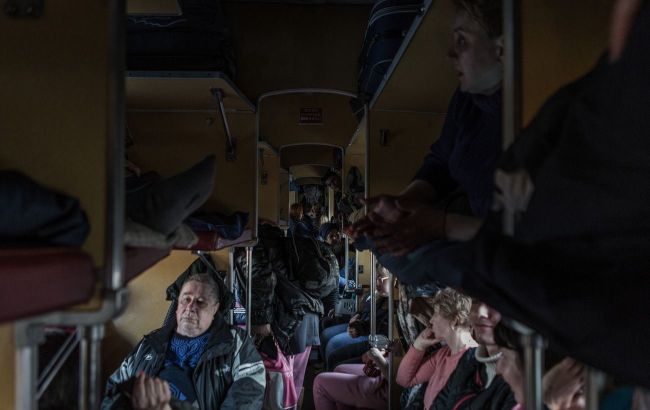 Illustrative photo: Russians want to evacuate part of Horlivka residents (Getty Images)
Russian invaders are preparing to "evacuate" some residents of the temporarily occupied Horlivka, Donetsk region, according to the Center of National Resistance.
It is noted that the invaders are preparing to move the residents of the Mykytivskyi District of Horlivka, regardless of the resident's wishes. People are to be taken to the territory of the aggressor country.
The invaders are trying to present this as a concern for the people, although de facto it is a staged show as part of creating a propaganda picture.
The Russians plan to station their military in place of the evicted people.
Deportation of Ukrainians to Russia
Since the beginning of its full-scale invasion of Ukraine, Russia has been deporting Ukrainian citizens from the occupied territories on a massive scale. For instance, from late May to early June, 600 Ukrainians from the temporarily occupied regions were deported to the Rostov region of the Russian Federation.
At the same time, Russians are most actively "evacuating" Ukrainian children. They are taken to Crimea, Russia, or Belarus, allegedly for "health improvement" or to spend time in summer camps.
In August alone, it was reported that the invaders had transported 450 children from the occupied territories to the Russian Federation.